Podcast: Play in new window | Download | Embed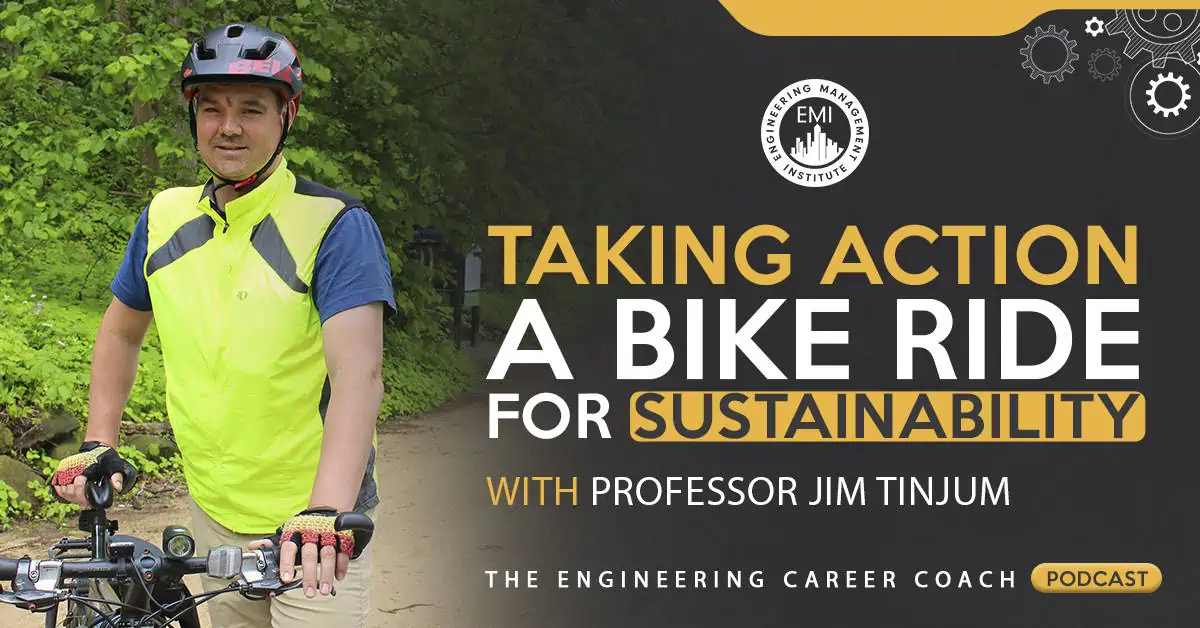 In this episode, I speak with Professor Jim Tinjum, who is the Associate Chair of the Department of Engineering Professional Development at University of Wisconsin-Madison. We talk about his roughly 1300-mile, 14-day bike trip across the Upper Midwest and what made him decide to take this bike ride for sustainability.
Engineering Quotes:


Here are the top 10 reasons why Jim decided embark on a bike ride for sustainability:
1o. The Wisconsin Idea: To get out there so that education can influence people's lives beyond the classroom, fostering close working relationships throughout the country and around the world.
9.  There is no better way to burn over 8,000 calories per day. Even by eating as much as I could each day, I still lost eight pounds during the trip!
8. Puerto Rican institutions would not only substantially reduce their monthly energy bill, but would move towards a more reliable, resilient, and domestic form of energy if enough money is raised.
7. Because e-Bikes are super cool: My e-touring prototype bike has 1,000 W h of battery capacity across two batteries, which is only $0.14 worth of electricity each day!
6. It contributed towards the UW EPD's annual short course on Fundamentals of Solar Power Plant Design.
5. Raising awareness of Solar Energy options in the Upper Midwest. Solar is an energy solution that provides clean, domestic, reliable, timely, and renewable energy to regions across the United States.
4. I was gaining insights on how foundation systems are designed and implemented at solar power plants.
3.  I wanted to get the message out there to not just talk sustainability, but to do something.
2.  I was raising money for the UW-Madison Engineers Without Borders (EWB) students to foster "Learning by Doing".  35 Students are involved with EWB's project to design, manage, and install a 35-kW distributed solar system at a non-profit center for physically abused children in Puerto Rico.
1.  It's all about the kids: #SolarParaNinos: We are raising funds for a solar installation to benefit Hogar Albergue para Niños Jesús de Nazaret, a shelter that takes in, counsels, and houses children that have been removed from their homes by the Department of Family.
More in this episode…
In the Take Action Today segment of the show, Jim will tell you more about an inspiring initiative he is working on that will help children have a better life.
About Professor Jim Tinjum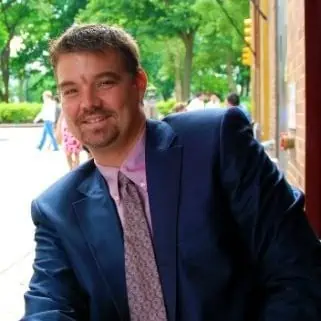 Jim is an Associate Professor and Associate Chair in the Department of Engineering Professional Development in the College of Engineering at the University of Wisconsin-Madison with specific program responsibilities for the Sustainable Systems Engineering and Power Engineering distance degree programs. He has an overall responsibility in outreach, research, continuing engineering education, and distance learning in the areas of Geotechnical and Geo-environmental engineering, sustainability, and energy Geotechnics.
Energy and persistence conquer all things.  – Benjamin Franklin
Resources and links mentioned in this session include:
Engineering Management Accelerator Workshop (Online) | 5 PDHs
Engineering Management Institute Professional Membership
Engineers Without Borders
Solar Para Niños
University of Wisconsin–Madison Department of Engineering Professional Development
This episode is brought to you by PPI, the leader of FE, PE, or SE exam preparations. Use promo code T-E-C-C-8 for a 20% discount at PPI2Pass.com
This episode is also brought to you by WPI, one of the oldest engineering & technology universities in the country.  Visit go2.wpi.edu/tecc to explore over 15 graduate degree programs in science, technology, and engineering.
How can I get involved in sustainability?
We would love to hear any questions you might have or stories you might share on sustainability.
Please leave your comments, feedback or questions in the section below.
To your success,
Anthony Fasano, PE, LEED AP
Engineering Management Institute
Author of Engineer Your Own Success