Podcast: Play in new window | Download | Embed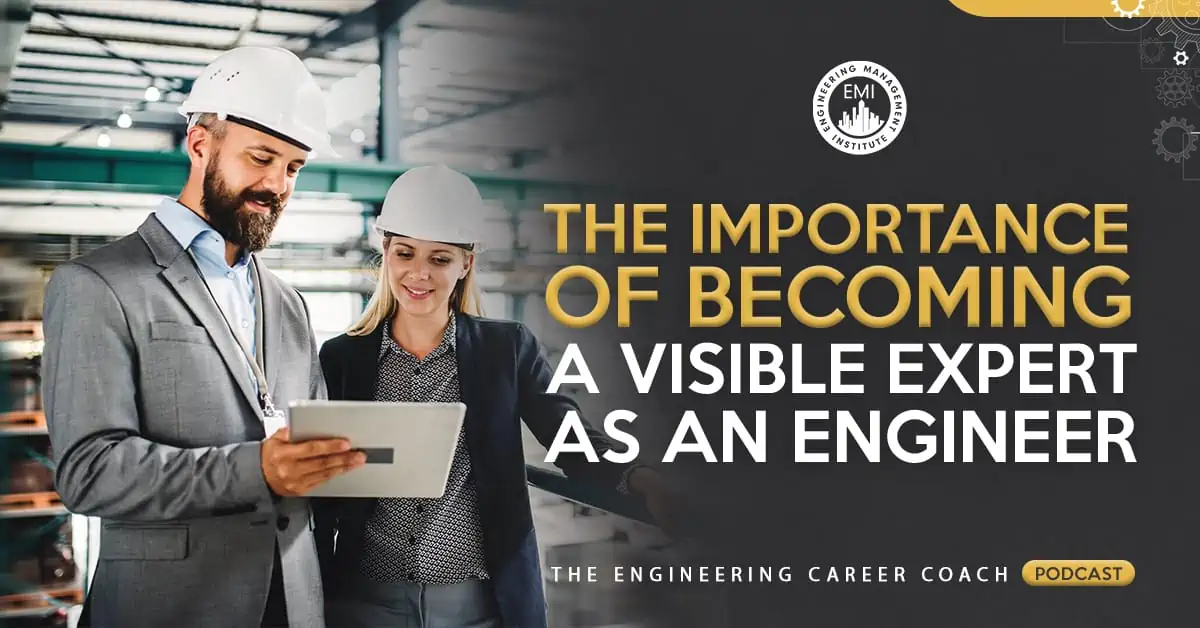 In this session of The Engineering Career Coach Podcast, I interview Sylvia Montgomery, partner at the professional service branding and marketing firm, Hinge Marketing.
Sylvia shares the definition, power and the purpose of becoming a visible expert.
"Never become so much of an expert that you stop gaining expertise. View life as a continuous learning experience." ~Denis Waitley 

Listen to this episode and learn the secrets to becoming a visible expert.  Here are 9 key points covered in this episode:
The definition of and advantages of being a Visible Expert as an engineer
How to develop your expertise
The 5 levels of expertise
Where to establish your expertise
The importance of balancing hard with soft skills
How experts make complicated subjects easy to understand
The value of using online tools
The importance of creating your brand through LinkedIn
How to overcome your shyness through brown bag seminars and/or blogging
In the Take Action Today segment at the end of the show, Sylvia and I give you an exercise to help you build your expertise.
Resources and links mentioned in this session include: 
Sylvia Montgomery LinkedIn Profile
Hinge
Engineering Career Success Summit
What are some steps that you have taken to develop your expertise as an engineer?  
Please leave your comments or questions in the section below.
To your success,
Anthony Fasano, PE, LEED AP
Engineering Management Institute
Author of Engineer Your Own Success