This is a guest blog by Nick Heim, P.E.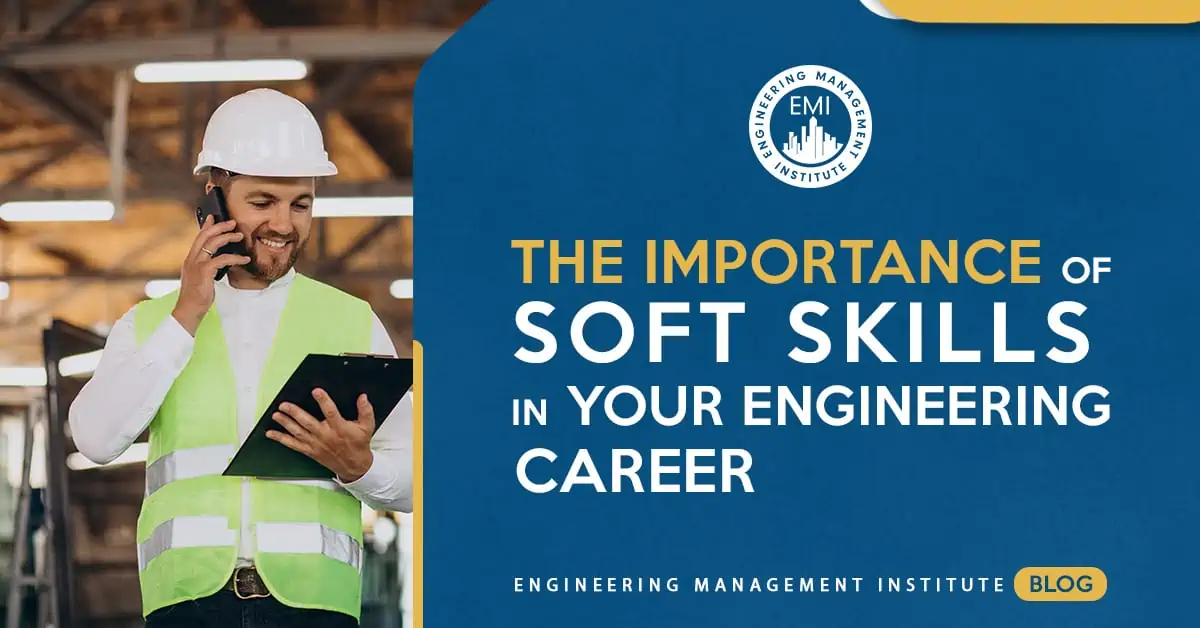 Soft skills are important to every engineer's career — and in this article, I share some great examples to help them stick with you! Learn from my missteps!
Armed with a great education from an excellent institution, I thought I knew it all. I just started my first post-graduate, full-time position with a reputable engineering firm. I was ready to conquer the world … or so I thought. Through some much-needed trial and error, I have learned several valuable lessons over the first few years of my young career. At EMI, we understand the importance of soft skills, and are always trying to reinforce the lessons we teach.
Below are three personal anecdotes relating to soft skills that I think will help you to retain some valuable lessons:
1. Humility: Trust Your Leaders
When I first started working, I questioned everything — technical concepts, software, decisions made by senior engineers … you name it, and I was all over it. What quickly got me into trouble was a lack of humility and trust in my leaders. Because of my overconfidence, I constantly found myself arguing over topics that I was wrong about, did not fully understand, or did not really warrant a discussion.
Don't get me wrong — thinking for yourself is a great trait to have. Arguing for the sake of arguing, and thinking you know more than you do … are not. The individuals put in place above you are there for a reason — they've been in your shoes, have succeeded, and definitely know a thing or two that you don't. Humility, in the right doses, allows you to appreciate the time and effort others have put into their craft!
2. Tact: A Time and Place for Everything
Have you ever blurted out something and regretted it as soon as the words left your mouth? I sure have — more times than I can count. This often results from a lack of tact, which boils down to not thinking before you speak. One misstep that I commonly found myself committing was bulldozing a conversation with information that wasn't relevant to it.
For example: I may have had a new idea or process that I was excited to share. Even if I was talking with a coworker about project work that they urgently needed assistance with, I still would derail the conversation with my less pressing ideas. Had I thought about the situation and what my coworker was going through before I spoke, I would have realized that they were probably already stressed out, and I wasn't making it any better!
3. Details: Everything Matters
Just like in engineering, the details, however small they may seem, really do matter. From the care you put into writing emails to showing up on time, everything you do is a reflection of your personal brand and skill set. Early in my career, deadlines were something that I just did not put enough care into. If a deadline was Friday at 3 p.m. and I got it out at 5 p.m. or first thing Monday morning, I commonly thought, "Who cares? I got it done!"
Even if it didn't matter from a technical or production standpoint, it absolutely did matter to the person who set the deadline. By not delivering on what I said I would accomplish, the trust between me and that individual was weakened, which likely affected our relationship and future opportunities. Today, I take deadlines very seriously. I have learned to set realistic expectations, how to say "no" to keep those expectations achievable and communicate ahead of time if I know a deadline will not be met.
About the Author Nicholas Heim, PE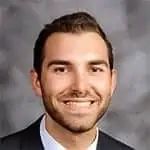 Nick is a project engineer at THP Limited, owner of the Green House Design/Build, and the Civil Engineering Collective coordinator. Nick's interests lie at the intersection between the built world and technology, and he is consistently looking for the ever-changing answer to the question "How can we do this better?" He can be found on LinkedIn, primarily producing content about use of technologies in his AEC career and small business.
I hope you enjoyed this week's post by guest author Nick Heim, P.E. If you're interested in your firm possibly joining the Civil Engineering Collective, please contact us here or call us at 800-920-4007.
I hope you'll join us.
Anthony Fasano, P.E.
Engineering Management Institute
Author of Engineer Your Own Success