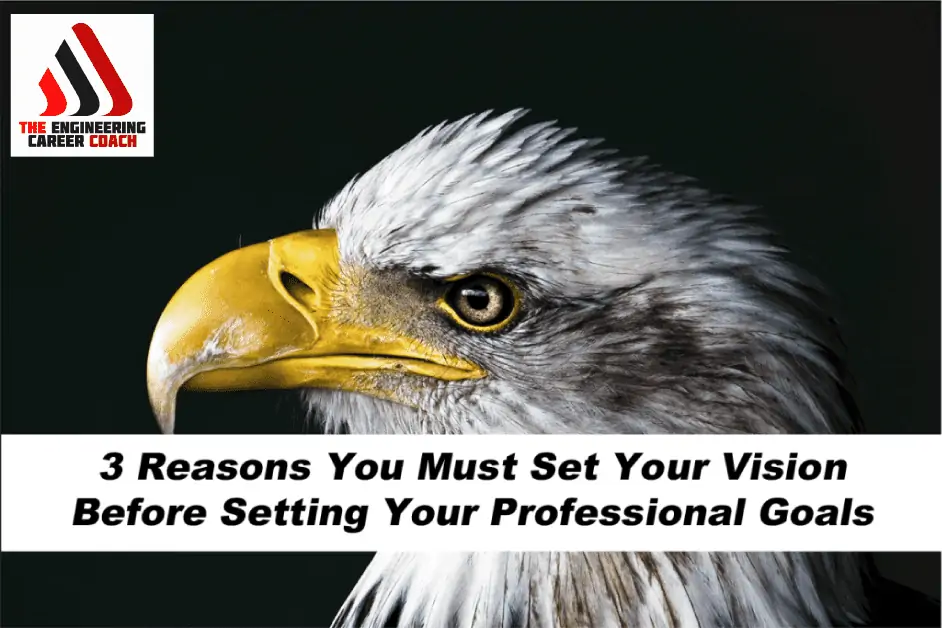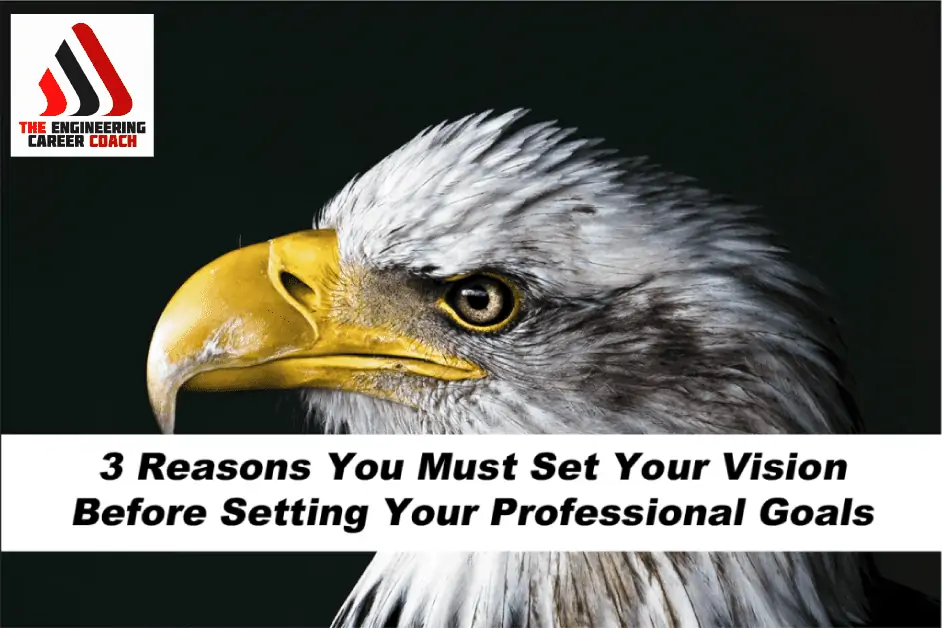 Anthony and I are both proponents of goal setting.  We'll each tell you that if you're unsure of what action to take next, don't do anything until you've re-focused your goals.  Why?  Goals serve as a target against which we can take aim and focus our energies.  As an engineer, setting goals must become second nature.
Because you're in the profession of bringing goals into reality.


You already have the tool kit needed to bring ideas into physical existence.  Alright, operational existence if you're working on software.  So apply what you know to your own business.  The business of you, that is.
I'm equally a proponent of setting a vision. Without a vision, you run the risk of your goals being out of harmony with each other.  What does this mean?  Perhaps you have a professional goal of developing the technical skills to move from structural engineering into the environmental domain.  To get there you determine that you will need to complete a master's degree and to do that, you need to relocate to a new town.  Now, say that you also have the goals of earning your P.E., getting a certificate in LEAN, and publishing an article in a professional journal.
How do all of these fit together?  Do they have any overlap or interaction at all?
Without a personal vision, it's hard to tell.  With a personal vision, it's a lot easier to ensure there is overlap.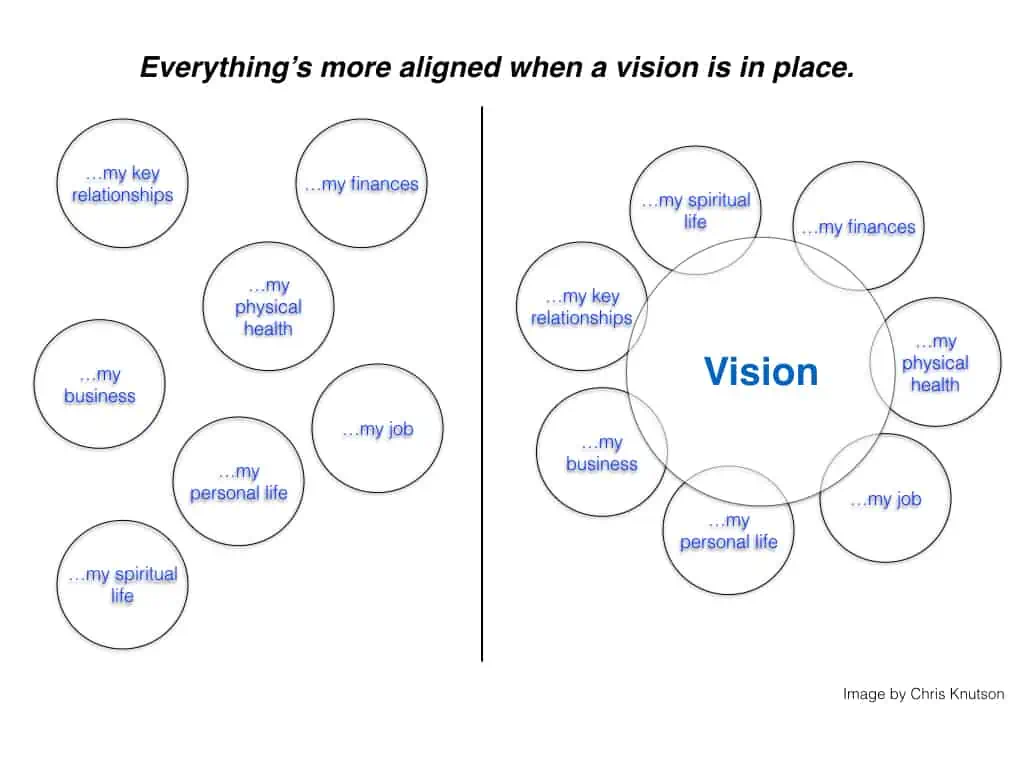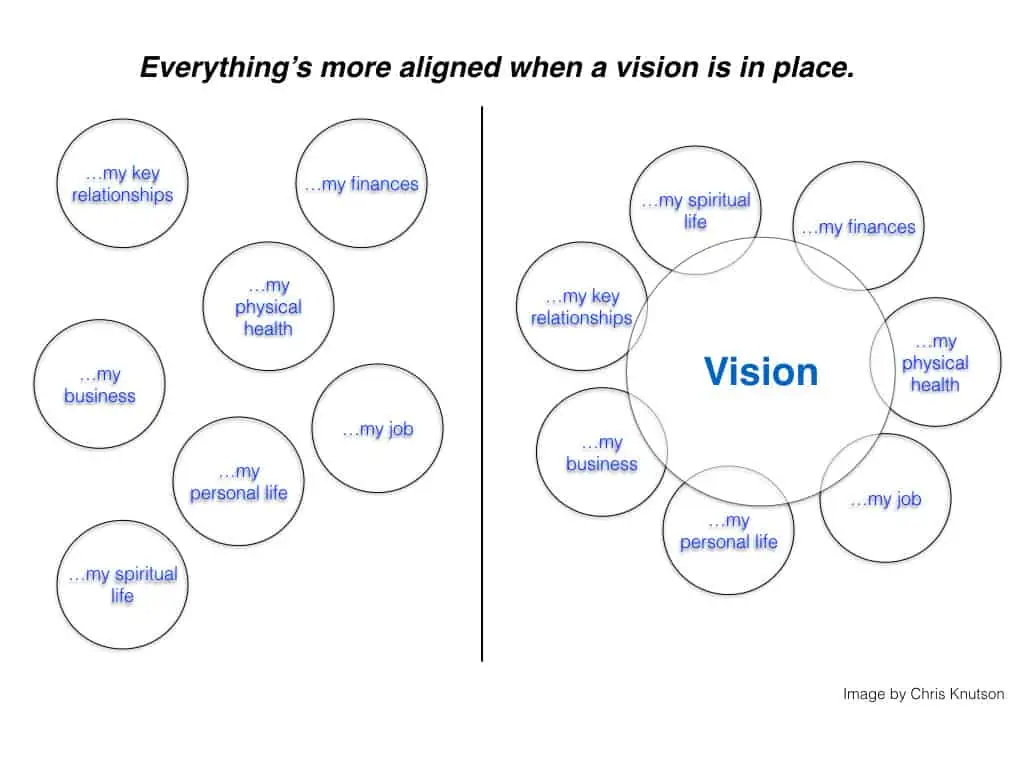 To frame the rest of the article I'll share the simple definition for vision that I use:a vision is  what future success looks like

Establishing a vision is the primary action I recommend you take, in order to make your goals resonate with purpose.  Businesses and individuals who have a clear vision of the future are more successful, generate more opportunity and value, and are generally happier and more fulfilled.
That sounds good, right?
Here are three more reasons to lock-down your vision before setting your goals:
 It provides an emotional bolt of energy. When you know why you're doing what you're doing, you will get an afterburner effect in the energy you apply towards your work.  With a clear goal in your sight,  you're not using mental resources to overcome the resistance that is present when you're working on something where just the hint of doubt exists.Take stock of your goals today.  Are you certain that the goals you're working towards are each the right goals? If you are, is there overlap between them?  Are they all grouped around a central theme?
 Serves as your Polaris so you can assess what you're doing (sunk cost) and what you could do (opportunity cost). Have you ever had the concern that the goal you're working on might not be the right one? That you should be working on something else?  Perhaps you just finished a discussion with a colleague that left you second-guessing decisions you've made about your career?Most people have experienced this concern at one time or another.  For some it's a downright fear – the fear of missing out (FOMO).  I've felt it before and it's not enjoyable!It happens because of a lack of clarity around why you're doing what you do  and because of a lack of the understanding of sunk versus opportunity costs associated with the particular item.  When you have a vision, you have a crystal clear understanding of why you're doing what you're doing, which enables you to better assess the costs of pursuing one goal versus another.This is especially important when a goal you might be pursuing is hard to measure quantitatively, such as job satisfaction, leadership, or critical thinking ability.
 Gives you something to believe in.  At the elemental level, a vision is something to believe in.  It's what gives you the strength to press-on when life isn't cooperating or your career isn't what you desire.  It's what gives you the drive to persevere.  Having a personal vision this powerful, is something we all must aspire to put in place for ourselves.  Once you have a fixed vision, it becomes much easier to make decisions about what you are doing in your career and life.
Don't know where to start?  Listen to Episode 90 of The Engineering Career Coach Podcast, "Vision Setting and Blueprinting for Long-Range Vector Setting for Engineers".  I share a five-step process for vision setting I call "blueprinting" and provide you with a worksheet you can use to make it happen.
Onwards,
Christian J. Knutson, P.E., PMP
Engineering Management Institute