Podcast: Play in new window | Download | Embed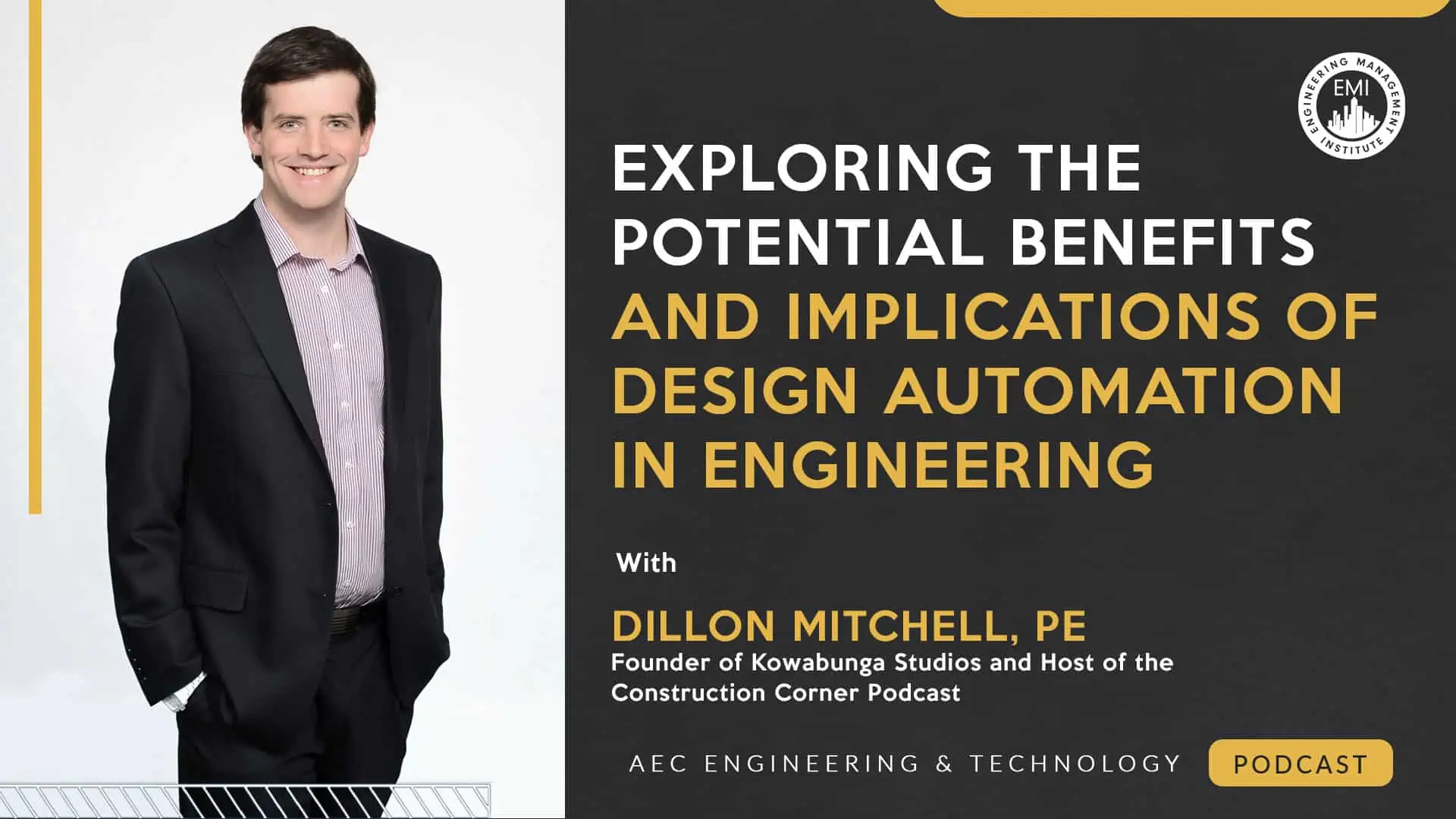 In this episode, I have the pleasure of chatting with Dillon Mitchell, P.E., who is the founder of Kowabunga Studios and the host of the Construction Corner Podcast. We discuss the topic of automation in design, its potential benefits for engineering firms in terms of saving time and money on projects, and the implications it may have for the people involved in the process.
***You can view the video version of this episode here.***
Engineering Quotes:


Here Are Some of the Questions I Ask Dillon:
What is design automation, and how can it benefit architects and engineers?
In your experience at your company, are there any tasks or processes that should not be automated?
What sets Kowabunga Studios apart from other companies in the same industry?
Can you discuss the return on investment for your company, either quantitatively or qualitatively?
What are some of the common factors contributing to stress and long working hours for engineers?
What are some of the challenges or issues you have observed within the AEC industry at large?
What advice would you offer to listeners who are contemplating implementing design automation in their projects?
Here Are Some Key Points Discussed in This Episode About Exploring the Potential Benefits and Implications of Design Automation in Engineering:
There is a lot of talk about AI and automation potentially taking over jobs, the construction industry needs more people, and design automation can help alleviate the time-consuming and tedious tasks that take up a significant portion of a project's time. By removing these tasks, engineers and designers can focus on solving problems and using their brainpower to handle the more complex aspects of a project while still maintaining their role as liaisons between the parties involved in a project.
While some aspects of design can be automated, there will always be edge cases that require human expertise and creative decision-making, particularly in areas such as architectural lighting, facade design, and circuit sizing. Engineers and designers will continue to play a critical role in making design decisions based on their expertise and experience, which cannot be replaced by machines.
Kowabunga Studios offers a unique solution that automates the creation of electrical low-voltage data security design documents, including lighting layouts, receptacle layouts, fire alarm devices, data drops, and more. By running their software within a Revit model, users can generate full design document sets in just a few hours, saving significant time and accelerating project schedules by months. Kowabunga Studios' solution is especially valuable for niche areas like electrical low-voltage data security design.
By using automation tools to cut down on time spent on design documents, it is possible to save significant amounts of time and reduce overtime hours for employees in the engineering industry. Even a small percentage of time saved across multiple projects can add up to a significant amount of time saved in the long run.
The engineering industry puts a lot of responsibility on licensed professionals, often young and inexperienced, leading to high levels of stress and pressure. The lack of training programs and investment in design automation further exacerbates the problem. Implementing design automation alone is not enough; a more comprehensive plan is needed to address the broader issues of professional growth, efficiency, and profitability.
The construction industry is facing an employment problem with more people retiring than entering the field, leading to a shortage of talent and skills. Despite the need to hire more people, firms have not been able to solve the hiring problem for over a decade. As a result, the industry has turned to software as the only other option to increase productivity and efficiency.
Take a step back and look at the big picture when planning for the future of a construction firm. This includes considering factors such as design automation, recruitment, institutional knowledge, and skill sets. It's important to look beyond just the next few months and think about where the firm will be in five years. Taking a holistic approach will lead to more answers and help ensure the firm's success in the long term.
More Details in This Episode…

About the Guest: Dillon Mitchell, P.E.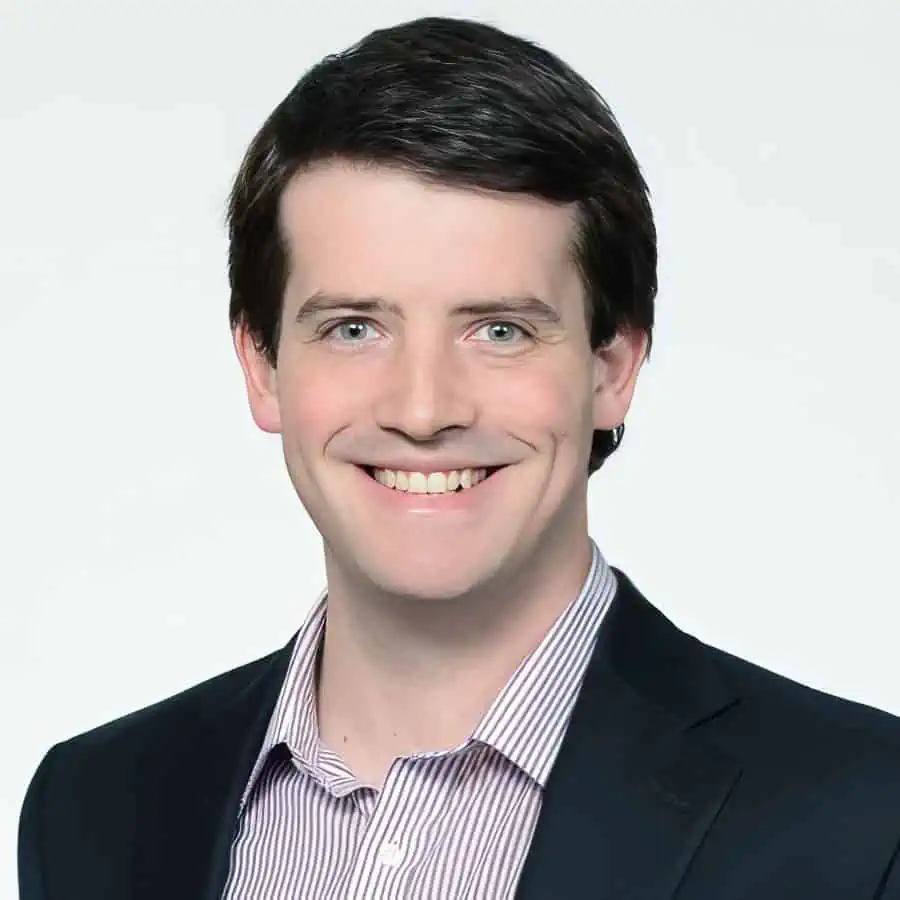 Dillon Mitchell is a licensed professional electrical engineer in five states, responsible for the electrical design of over $750 million of construction. Seeing how many long hours, nights, and weekends the A/E industry puts into design, Dillon knew there had to be a better way. He founded Kowabunga Studios to allow electrical designers and engineers to focus on what they do best, rather than on the tedious and time-consuming tasks on each project. His mission is to empower engineers so they can live a better life while still being extremely productive on their projects.
About the Host: Nick Heim, P.E.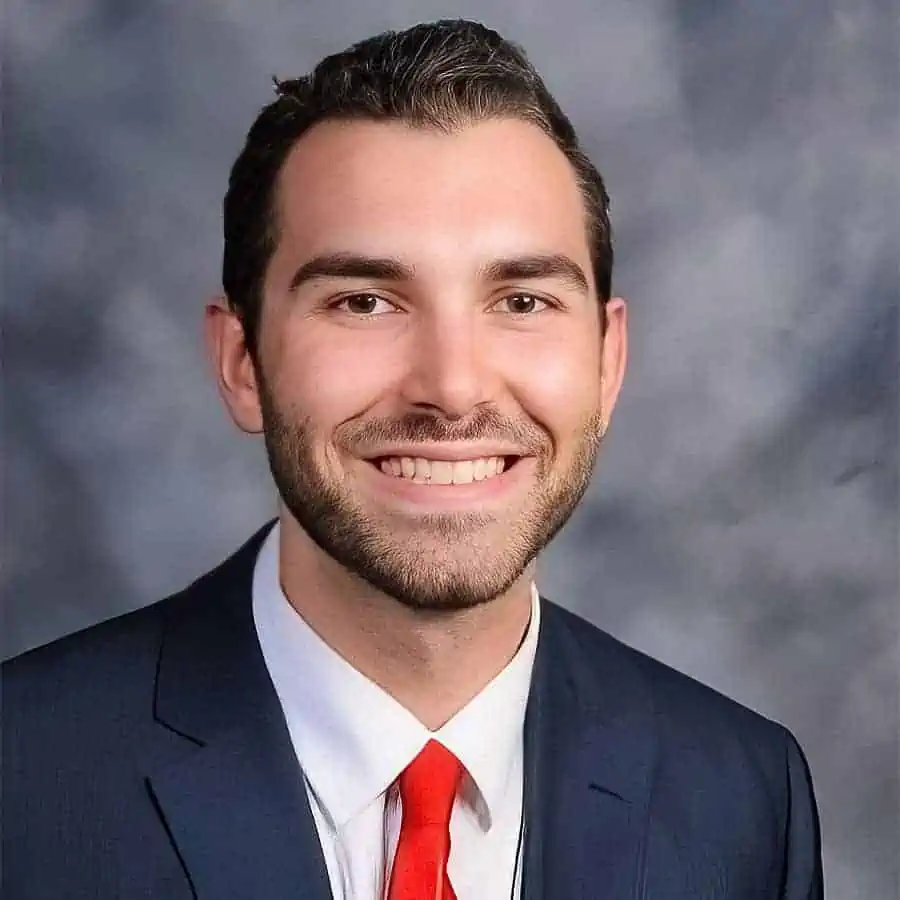 Nick is a field and VDC engineer at StructureCare, owner of Green House Property Management, and the host of the AEC Engineering and Technology Podcast. Nick's interests lie at the intersection between the built world and technology, and he can be found looking for the ever-changing answer to the question, "How can we do this better?" He can be found on LinkedIn, producing content about the use of technologies in his civil engineering career and small business.
Sources/References:
Kowabunga Studios
Construction Corner Podcast
Sheet Made Simple
Surfboard
Connect with Dillon Mitchell, P.E., on LinkedIn
We would love to hear any questions you might have or stories you can share on the potential benefits and implications of design automation in engineering.
Please leave your comments, feedback, or questions in the section below.
To your success,
Nick Heim, P.E.
Host of the AEC Engineering and Technology Podcast