Podcast: Play in new window | Download | Embed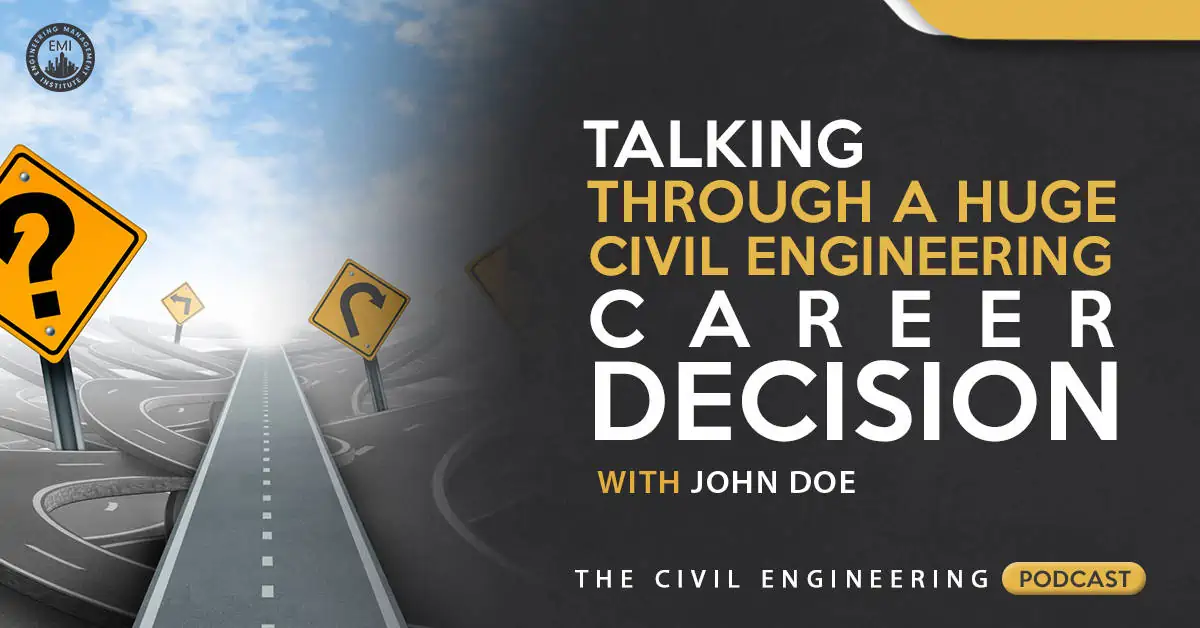 In episode 086 of The Civil Engineering Podcast, I talk with one of our listeners who is facing a difficult civil engineering career decision. He has to decide whether or not to stay in the private consulting sector or to move to a public career path.
Here are some of the questions I ask:
What discipline of civil engineering are you involved in and how long have you been practicing?
Are you considering government employment or working with a private contractor who is working for the government?
Where do you see yourself in your career 10 years from now?
What makes your work fulfilling?
What is the current breakdown of your department and what level are you at in at your department?
Engineering Quotes:




Here are some key points discussed on making a critical civil engineering career decision:
[Read more…] about TCEP 086: Talking Through a Huge Civil Engineering Career Decision