Podcast: Play in new window | Download | Embed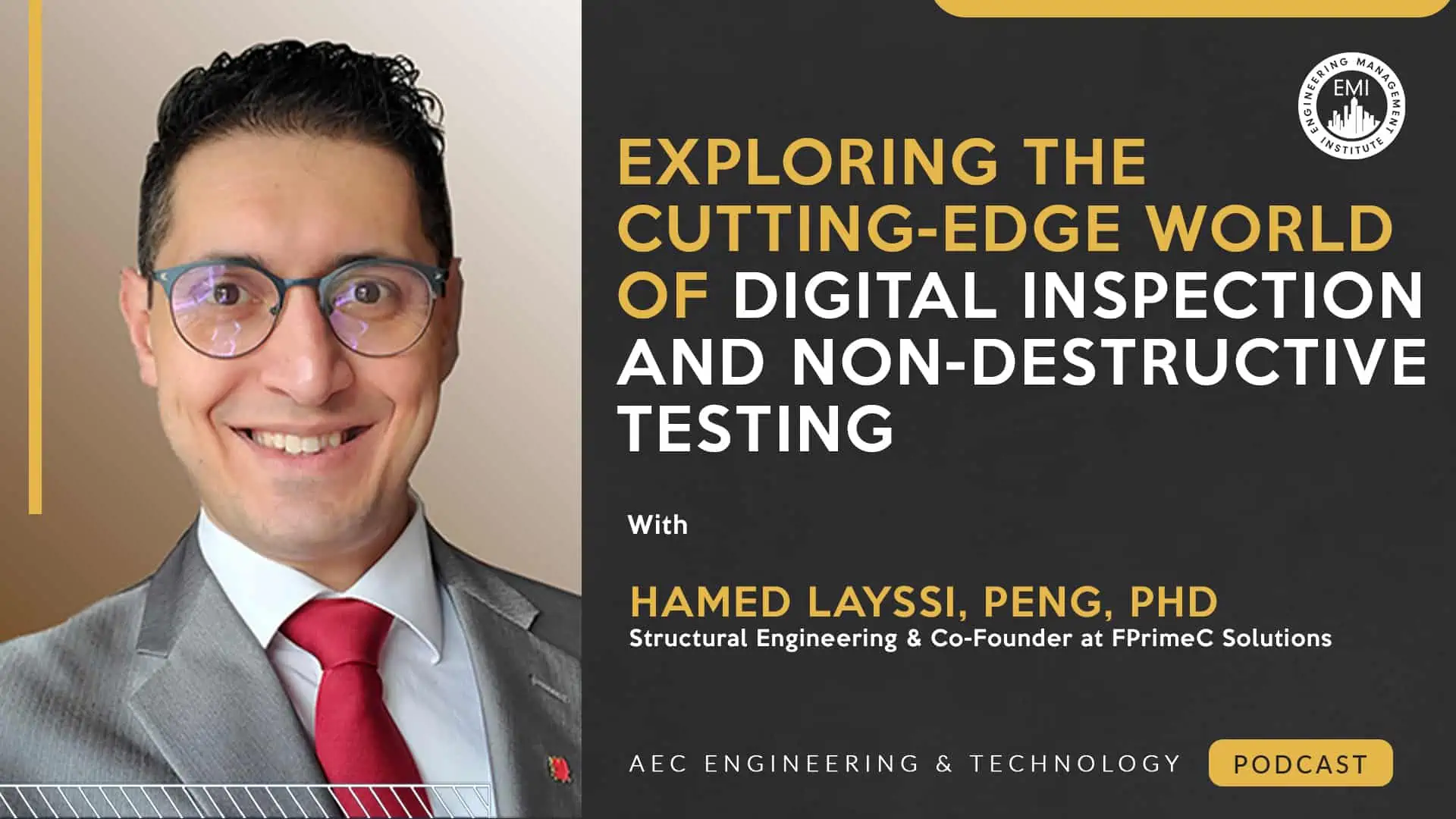 In this episode, we dive into digital inspection and non-destructive testing (NDT) with Hamed Layssi, PEng, Ph.D., the co-founder of FPrimeC Solutions Inc. We explore digital inspection applications, innovative NDT methods for evaluating concrete structures, and NDT's role in new construction projects.
***You can view the video version of this episode here.***
Engineering Quotes:


Here Are Some of the Questions I Ask Hamed:
How has digital inspection revolutionized the field of non-destructive testing (NDT), and what notable advancements have been made in recent years?
How has the market changed in terms of available products and industry advancements since early 2002?
Can you provide an overview of innovative non-destructive testing (NDT) methods and concrete inspection techniques, and how they work?
Can you explain the difference between non-destructive testing (NDT) and traditional inspection, including both digital and non-digital approaches?
Are there cases in structure inspection where the involvement of a licensed engineer is essential, while other tasks can be performed by skilled technicians who do not require licensing, similar to the distinction between medical technicians and doctors?
Can you provide insights on the applications of non-destructive testing (NDT) in new construction and how it is utilized in that context?
Are there core principles of NDT that can be universally applied regardless of whether it's for new construction or inspection of existing assets?
Is the key to the successful implementation of NDT more reliant on the engineer's use and interpretation of the technology rather than the technology itself?
How can the presentation of NDT data be improved to enhance understanding for laypeople and asset owners?
What upcoming developments or advancements in the NDT field are you particularly enthusiastic about within the next three to five years?
Here Are Some Key Points Discussed in This Episode About the Digital Inspection and Non-Destructive Testing:
[Read more…] about AECT 018: Exploring the Cutting-Edge World of Digital Inspection and Non-Destructive Testing