Podcast: Play in new window | Download | Embed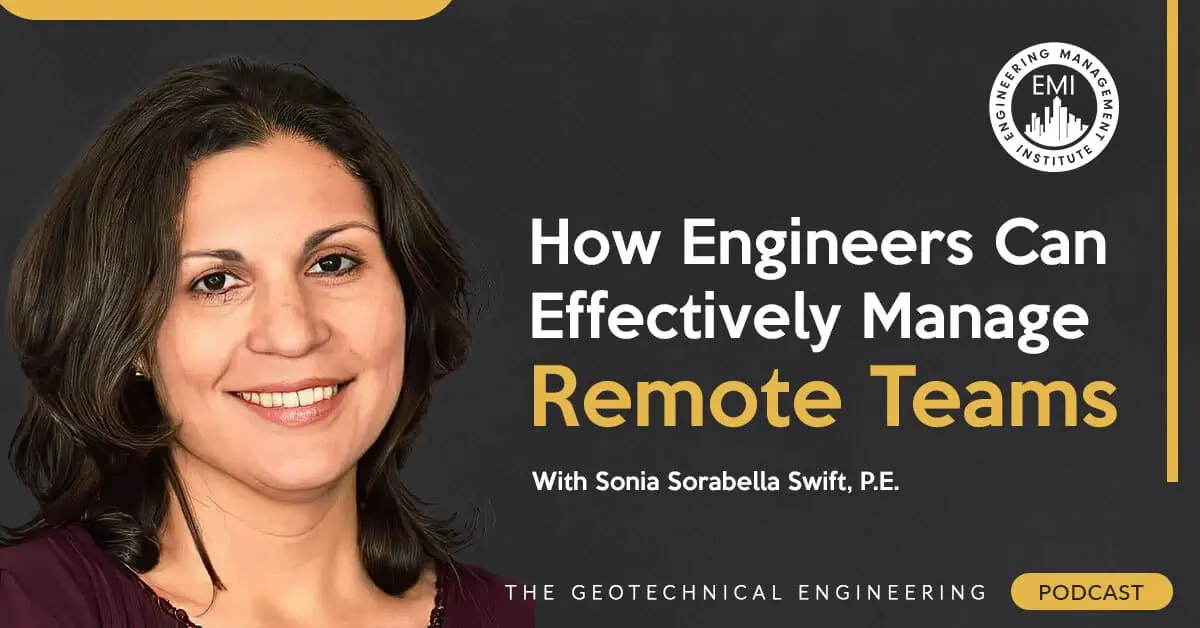 In this episode, we talk to Sonia Sorabella Swift, P.E., civil engineer, and Director of Engineering at Menard USA, with over 15 years of experience in ground improvement design, excavation support design, subsurface investigations, construction observation, and engineering analysis about how engineers can effectively manage remote teams.
Engineering Quotes:
Here Are Some of the Questions We Ask Sonia:
What experience have you had working with others remotely?
What is the hardest part of remote work and management?
In your opinion, what have you found to be the most effective way to communicate with team members when working remotely?
What changes to your working environment have helped to manage remote teams?
Can you maintain a team atmosphere when working remotely, and if so, how do you do that?
What do you think the future holds for remote work, especially in the engineering industry?
What final piece of advice would you like to give engineers out there?
Here Are Some of the Key Points Discussed About How to Effectively Manage Remote Teams:
[Read more…] about TGEP 44: How Engineers Can Effectively Manage Remote Teams