Podcast: Play in new window | Download | Embed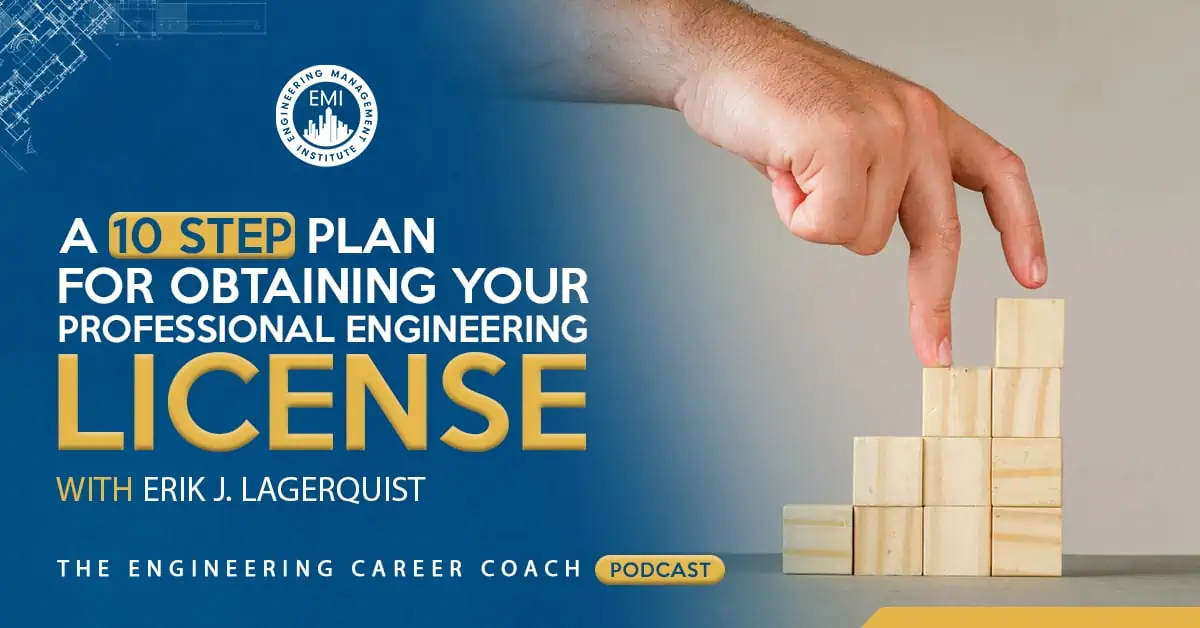 Image by 8photo on Freepik
In this episode, I interview Lieutenant Colonel Lagerquist, a career civil engineer officer on the topic of obtaining your professional engineering (PE) license by using a 10 step plan.
Engineering Success quotes:


The 10 key steps to obtaining your professional engineering license:
Step 1 – Make up Your Mind
The first and foremost step is to pass your fundamentals of Engineering, but then…
You have to make up your mind. Once you set your mind to get your professional engineering license, everything else starts to fall into place.
Step 2 – Decide in which State to Apply for your Professional Engineering License
Shop around and do your research in which State to Apply for your license. Each state has different registration requirements and more importantly, license renewal requirements; both in terms of cost and/or number of continuing education hours.
Step 3 – Register with National Council for Examination of Engineers & Surveyors (NCEES)
Having an NCEES record makes transferring yourprofessional engineering license from state to state easier, assuming you have official copies mailed directly to NCEES.
Step 4 – Request College Transcripts
Request official transcripts, direct from your school's registrar and have them sent to your professional engineering board AND to NCEES for submission as part of your Record. Be sure to price out what all of these will cost you.
Step 5 – Verify Fundamentals of Engineering (FE/EIT)
You need to verify your FE by contacting your State board and asking them to mail a verification document direct to NCEES (or your state board).
Step 6 – Obtain References
Each state has different requirements for references, but typically, at least five references are required for a professional engineering license application; of which at least three will need to be licensed professional engineers with knowledge of your work. Most states exclude family members as a reference. You will need to send your work history to them to review and sign off on. Most states put a lot of weight in these references, but you can get somebody else to give you a reference as long as they can vouch for your work.
Step 7 – Seek Advice from Peers
Seek advice from your peers, whether they are registered or not. They will give you some great insight as to what it will take to continue to maintain your professional engineering license.
Step 8 – Document Work History
This step is both the easiest and the hardest of them all. Document your work history from day one in order to clearly and quantifiably detail types of projects you have worked on, your level of responsibility, project scope, hours per week and any other pertinent details. Do not over inflate your work history.
Step 9 – Complete & Mail Application
Completing a professional engineering license application is more about filling out the form and signing it. Be sure to make a copy or scan of your entire application before you send it via snail mail with your check. Make sure you are paying attention to the deadline dates to send in these forms.
Step 9b (OPTIONAL) Register for PE Review Course
There are many courses to choose from, and Erik used Professional Publications Incorporated (ppi2pass.com) There are many reasons he chose PPI, but the most obvious was their 100% passing guarantee and also because they offer a 10% discount for early registrations. If you complete their course requirements and do not pass your exam, you may repeat the entire course for free.
Step 10 – Prep for & take Exam
PE exams are offered every April and October, so plan accordingly and allow yourself time to both compile your professional engineering license application and time to review pertinent material to refresh your knowledge of basic engineering concepts. Make a schedule, carve out study time, and practice problems.
More in this episode…
In the Take Action of Today segment of the show, we summarize all of the information that was provided in the episode.
About Lieutenant Colonel Erik J. Lagerquist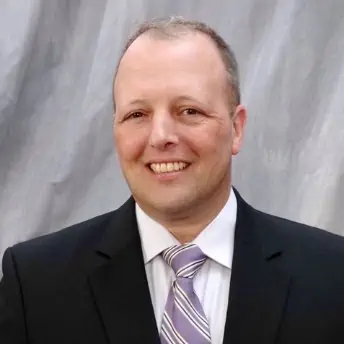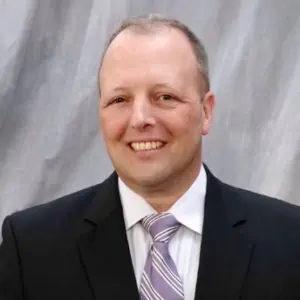 Lieutenant Colonel Erik J. Lagerquist is Chief, Readiness Division, Air National Guard Readiness Center where he advocates for necessary resources to organize, train, and equip ANG combat and contingency engineering field units. Provide guidance and policy to aid field units in managing their contingency and training programs. Forecast, plan, and execute Federal/State contingency operations for ANG Civil Engineer forces among other responsibilities. Commissioned a second lieutenant upon graduation from Norwich University, Northfield, VT in 1992 with a Bachelor's Degree in civil engineering he held numerous assignments during his 20 plus years. Lieutenant Colonel Lagerquist is a career civil engineer officer, has completed two remote assignments and deployed four times in his career, won the 2007 HQ AMC Spirit of Hope Award and survived cancer.  Originally, from Bangor, Maine; he is married to his wife Rachael since March 2009 and they have two daughters Courtney born in September of 2010 & Hannah born in September of 2014.
Leadership and learning are indispensable to each other – John F Kennedy
Resources and links mentioned in this session include:
NCEES
Professional Engineer Registration Simplified
Erik's LinkedIn
This episode is brought to you by PPI, the leader of FE, PE, or SE exam preparations. Use promo code COACH for 20% discount at PPI2Pass.com/coach. 
Does obtaining your Professional Engineering License give you a big advantage in your career?

We would love to hear any questions you might have or stories you might share on obtaining your professional engineering license.
Please leave your comments, feedback or questions in the section below.
To your success,
Anthony Fasano, PE, LEED AP
Engineering Management Institute
Author of Engineer Your Own Success