Podcast: Play in new window | Download | Embed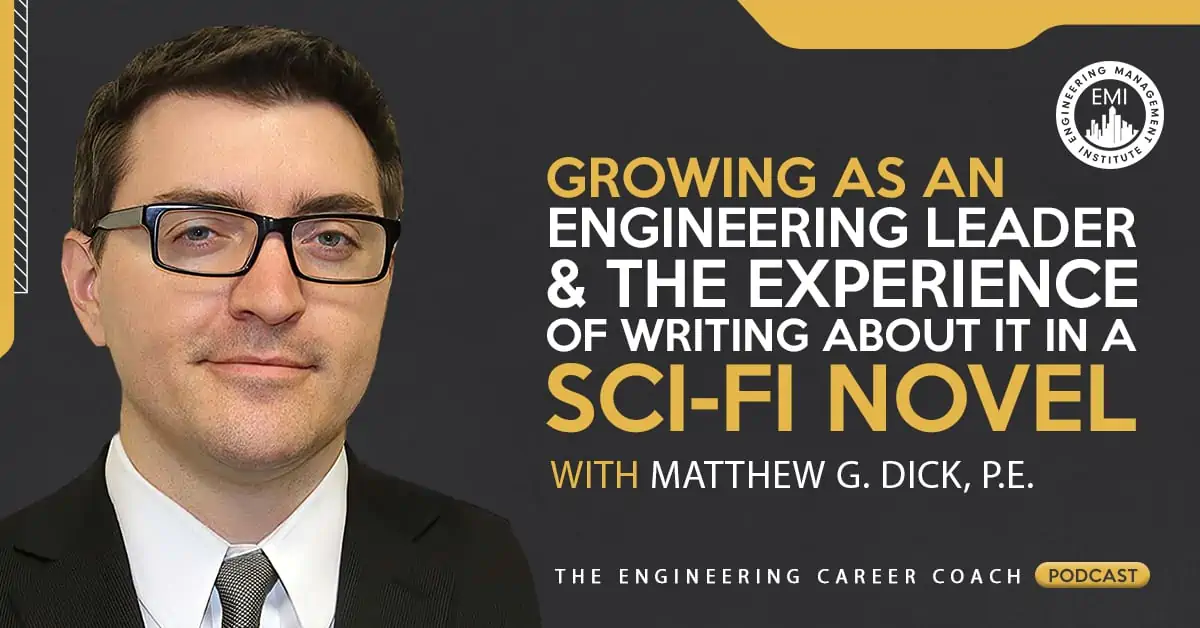 In this episode, I talk to Matthew G. Dick, P.E., an engineering leader working at a transportation technology company and moonlighting as a sci-fi author. Matthew talks about his career journey growing as an engineering leader and the experience while writing about it in a sci-fi novel.
Engineering Quotes:


Here Are Some of the Key Points Discussed About Growing as an Engineering Leader and the Experience of Writing About It in a Sci-Fi Novel
Matthew's book, "SEED," follows an engineer who is trying to kick-start the first interplanetary colony on Mars. They run into many problems, and ultimately must return home. On their journey home, the engineer has an epiphany about how to transport people to another solar system with technology that we have today. The book has a science fiction approach that is as scientifically correct as possible. It then moves on to show how the engineer is living and surviving on a new planet. By the end of the book, there is a self-sustaining civilization on the new planet. The book is set in a way that it parallels building and running a company.
Matthew has always been a big sci-fi fan. He thought of the sci-fi part of book during his travels for work. Matthew was experiencing a difficult time at work while he was writing his book. The leadership and business side of the book came about when he was thinking of ways to make his work situation better.
You could come to a point in your life where you start looking for things to make you not think of work all the time. Writing a book is a perfect way to accomplish this. Once you have completed the first chapter, you will be compelled to continue writing the rest of the book.
It is a good idea to use your own story as the baseline for a book. You can make a story out of what you have experienced and felt in the past, what you are doing to make it better, and end off with what you are striving for.
Dealing with stress, and not letting it eat away at you, is one of the more challenging things that someone can face. Stress management is an important thing and having a hobby can help you with it. If you continually think about stressful things, then you will be stressed all the time. Having a hobby will help you to think of fun things about your hobby, and not the stressful things all the time.
If you continuously get the same problems in your career, you need to analyze what is causing this problem to keep on popping up. Sometimes some self-reflecting is needed because it could be you causing this problem without you realizing it. You may find that you need to change things about yourself and the things around you to be happy.
As an engineering leader, you need to have the ability to self-reflect and implement change in yourself. You need to reform yourself as you are growing as a leader, because the tools and tactics you used earlier in your career will not work later in your career.
You can learn to become a manager and leader, but it does take work for you to be successful at it. You need be able to grow and change yourself. Do not be shy about asking your seniors questions and learn from them.
More in This Episode…
In the Take Action Today segment of the show, Matthew talks about how you can move through your career and become the leader that you want to become.
About Matthew G. Dick, P.E.
Matthew G. Dick, P.E., an engineering leader, has recently published his first science fiction novel, which has a great leadership growth theme about an astronaut building the first sustainable colony on an exoplanet. Matthew is a big fan of Patrick Lencioni's books, which teach leadership growth through fictional stories, and used them as inspiration to write a full-length leadership growth novel with STEM and humor themes mixed in.
"Character consists of what you do on the third and fourth tries." ~ James A. Michener
Books Mentioned in This Episode:
SEED: A Hard Science Fiction Novel about Survival, Colonization, and Leadership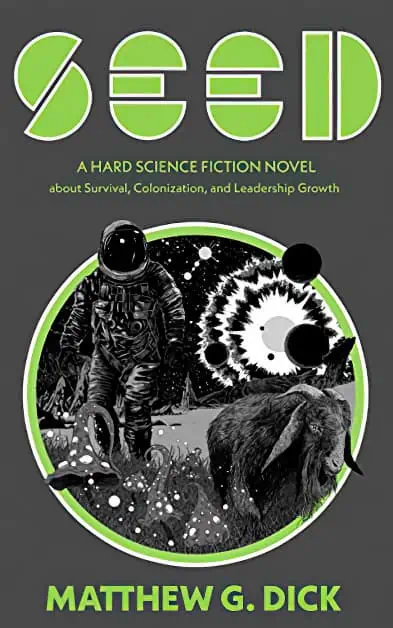 Resources and Links Mentioned in This Session Include:
Matthew G. Dick's Website
Connect with Matthew G. Dick, P.E., on LinkedIn
We would love to hear any questions you might have or stories you might share on growing as an engineering leader.
Please leave your comments, feedback, or questions in the section below.
To your success,
Jeff Perry, MBA
Host of The Engineering Career Coach Podcast