Podcast: Play in new window | Download | Embed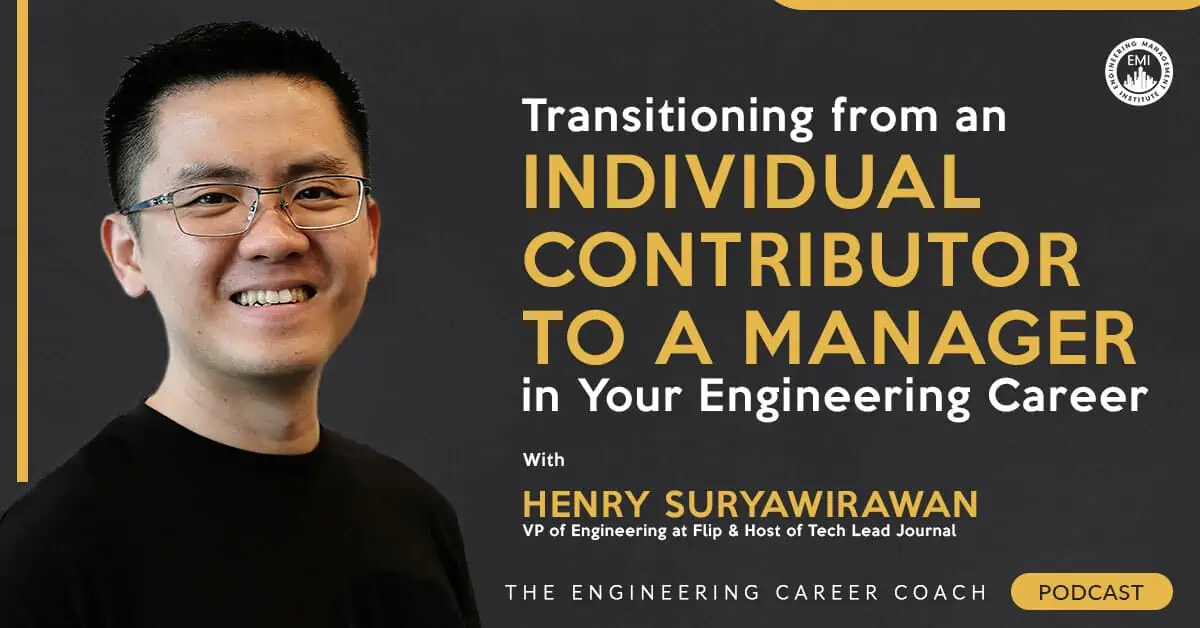 In this episode, we talk to Henry Suryawirawan, VP of Engineering at Flip, about the process of transitioning from individual contributor (IC) to management, and how engineers can deal with failures in their engineering career.
Engineering Quotes:


Here Are Some of the Key Points Discussed About Transitioning from an Individual Contributor to a Manager in Your Engineering Career:
The roles of an individual contributor (ICs) and management are very different. In an IC role, you must be hands-on, build and deliver things, work in a team, and have the technical skill requirements for the role. A management role focuses more on working with and leading people, being responsible for direct reporting, and ensuring the work is done following the company's goal. Remember that transitioning from an IC to a management role is not a promotion but an equal move from one role to another.
Before you transition from an IC role to a management role, be sure that you are comfortable with working with people, dealing with ambiguity, a lot of contact switching, and dealing with conflict situations. Ensure you can communicate the intention of your leadership and the deliverables you need effectively. Having a servant leadership mindset means you are not only a manager to lead, but also to serve your team.
When transitioning from management to an IC, ensure you understand the core roles and responsibilities you will have. Know that moving from a management role to an IC role is not a demotion. Do not try to mix the IC and management roles, but use the skills you learned to be better in your IC role.
Working in a startup can be challenging because there is no real hierarchy and there are many problems that need solving. When working as a consultant, you advise the customers and need to show empathy toward their problems and offer them solutions. Working in a government position brings many challenges in the form of bureaucracy, especially when they deal with changing policy.
Company culture is of utmost importance, and you must find a place where you will strive in your career. You must feel satisfied and fulfilled in your role. Working in a toxic environment will not lead you on a path that can bring you growth and satisfaction.
When you experience failure in any form, know that it does not form part of your identity. They do not define you as a person or a failure. It is a stage in your life that you cannot control, but everyone must move through. If you feel like there is no way out, find someone in your friends, family, and network who will support you. Failures can be points in your life where you can take a pause, refresh, develop a new perspective of yourself, find where things went wrong, and find a way to ensure it will not happen again. Remember that failures are the natural progression of progress.
Tech is full of possibilities, but it can be very intimidating because of the number of things you must continually learn about. You can even begin to suffer from impostor syndrome at times. It is natural, so be sure to be conscious and aware of it. Focus on the fundamentals and the foundations instead of the hypes.
More in This Episode…
In the Take Action Today segment of the show, Henry talks about why you should have an ownership mentality.
About the Guest, Henry Suryawirawan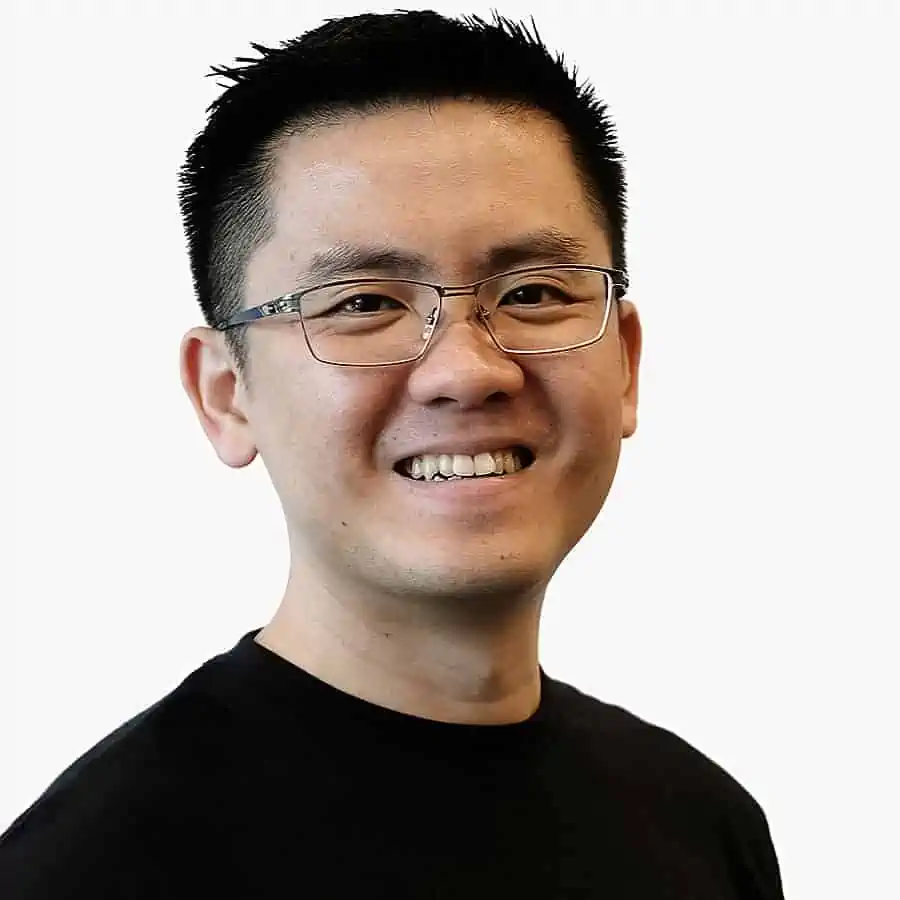 Henry Suryawirawan is an experienced engineering leader, cloud advocate, and avid personal growth learner. He is the host of Tech Lead Journal, a podcast about technical leadership. He is also the creator of Apache Beam Katas, a learning platform for people to learn about Apache Beam.
Henry's career spans multiple industries — insurance, banking, startup, consulting, government, and cloud — which includes companies like Great Eastern, Barclays, JP Morgan, Einsights, ThoughtWorks, Singapore GovTech, Google Cloud, and currently Flip. Since he was exposed to the cloud during his startup days, Henry has been hooked by its simplicity and immense possibilities and becomes deeply passionate about the cloud with GCP and AWS experiences.
Apart from the cloud, Henry also has deep interests in software architecture, technical practices, building tech products, and forming high-performance engineering teams. He is highly experienced in Agile, DevOps, and CI/CD.
Henry has delivered talks on multiple occasions, ranging from Google Cloud Next, Google Cloud Summits, webinars, and community meetups.
Henry holds a Master of IT in Business (Financial Services track) from Singapore Management University. He also holds five GCP certifications, plus the CKAD and CKA certifications.
During his spare time, Henry loves to read books, listen to podcasts, learn personal growth, run, and play with his kids. Fun fact: Henry has finished the Standard Chartered Singapore Marathon seven times.
About the Host, Jeff Perry, MBA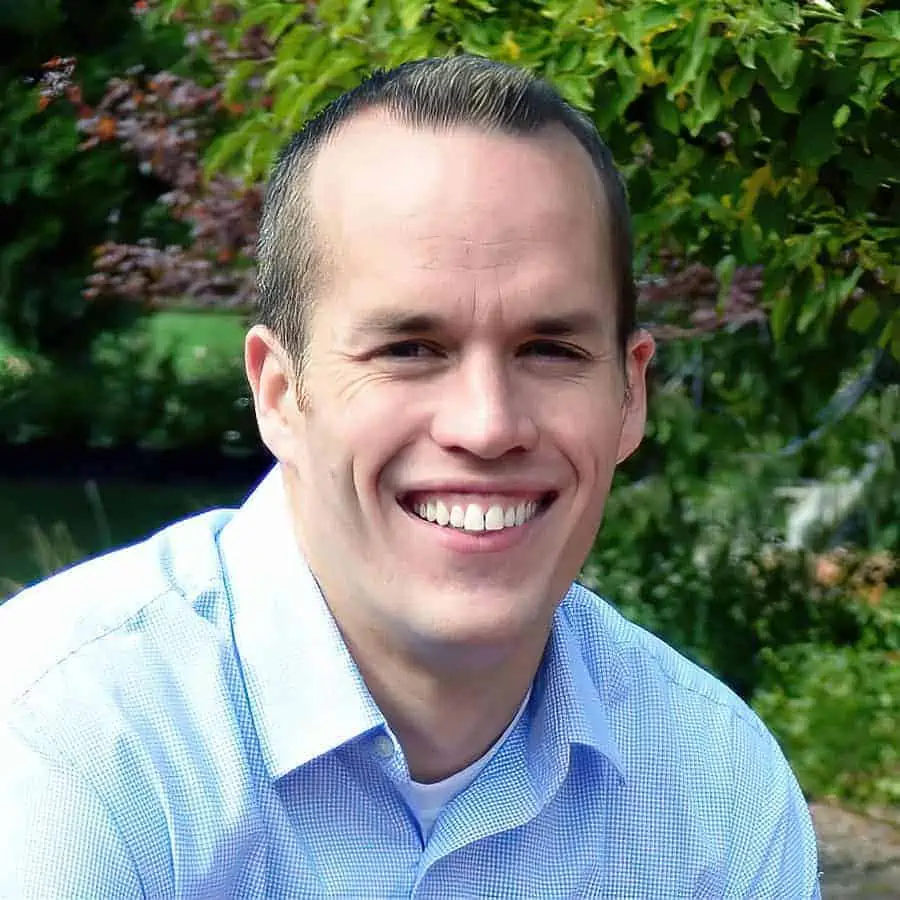 Jeff Perry is a leadership/career coach for engineers, building mindsets, leadership, and career intentions to unlock hidden potential and remove self-imposed roadblocks to career and life. For years, he has had the pleasure of supporting engineers and software pros, from new grads to director level. Having been on the front lines in the technical world, he has been able to map out the necessary skills for becoming a quality leader in the field.
You can connect with Jeff on LinkedIn at https://www.linkedin.com/in/jeffcperry/ or visit his website, https://morethan-engineering.com. Jeff also has a new, FREE, on-demand training course for engineers who are job searching or in job transitions. You can see it at https://engineeringcareeraccelerator.com.
Resources and Links Mentioned in This Session Include:
Tech Lead Journal
Apache Beam Katas
Flip
HenrySuryawirawan.com
Connect with Henry Suryawirawan on LinkedIn
We would love to hear any questions you might have or stories you might share on transitioning from an individual contributor to a manager in your engineering career.
Please leave your comments, feedback, or questions in the section below.
To your success,
Jeff Perry, MBA
Host of The Engineering Career Coach Podcast