Podcast: Play in new window | Download | Embed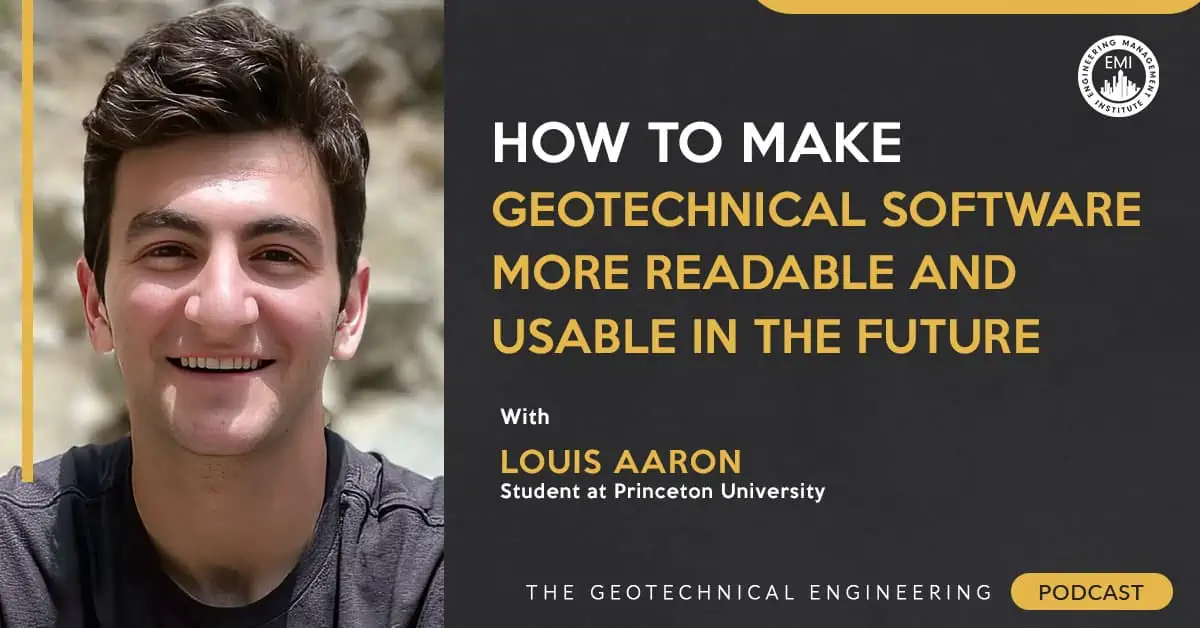 In this episode, we talk to Louis Aaron, a senior at Princeton working on a geotechnical software program to help geotechnical engineers record soil data in the field and why he thinks it will be the future of geotechnical engineering.
Engineering Quotes:

Here Are Some of the Questions We Ask Aaron:
How did your interest in the geotechnical field started?
As someone whose academic focus is on data and data analysis, what was it about the geotechnical engineering industry that caught your attention during your time at your internship?
Since returning to school to finish your degree, you started building a product to solve some of these problems. Can you give us a sense of what that solution looks like, and tell us why you think it doesn't exist yet?
Why do you believe this class of software is the future of geotechnical engineering, and what does it mean for engineers' careers today?
Where are you with your solution now, and how can people get involved?
What advice would you like to give to geotechnical engineers out there?
Here Are Some of the Key Points Discussed About How to Make Geotechnical Software More Readable and Usable in the Future:
Sometimes older software packages can be limiting engineers by the way they do things and cannot do things. They also provide many places for data error re-entry and human error when the same data is captured multiple times.
There has been a lack of innovation regarding geotechnical data capture software, and many engineers have been waiting a long time for an updated solution. It is the reason why Louis decided to start developing updated software that geotechnical engineers and public sector companies can use.
Louis' solution is a web-based platform where engineers and geotechnical labs can enter or upload their geotechnical data. The data is then stored in the same data structure for firms and geotechnical labs, which reduces the need for data re-entry. It helps geotechnical engineers spend less time on data entry and quality checks and focus more on the important work they should be doing.
Louis' solution is still in development, and he is getting feedback from engineers, municipalities, and DOTs on where it can be improved and what can be added. The website version of this solution will be made available in the beginning of December. The tablet app is still very much under development but should be ready for prelaunch in mid-December 2022, and made available to everyone by February 1, 2023.
This kind of data entry solution will be the future of geotechnical engineering data capture because many different institutes are already requiring a form of data to be submitted digitally to them, and the demand is expected to grow significantly over the coming years. Proactive geotechnical engineers will start generating very valuable and easily searchable databases to enable borings to be mapped instantaneously.
If you would like to get involved in this venture or would like more information about it, please send Louise Aaron an email.
Geotechnical engineers must not be afraid of digitization. Most geotechnical data is already entered digitally but in the wrong format. Transitioning to cloud-based platforms is simple and the process should take around an hour. Once you have a viable database, you can start to perform analysis very easily. Do not procrastinate about digitization in your company. It is easily done and it will unlock many tools for your company.
More Details in This Episode…

About the Guest: Louis Aaron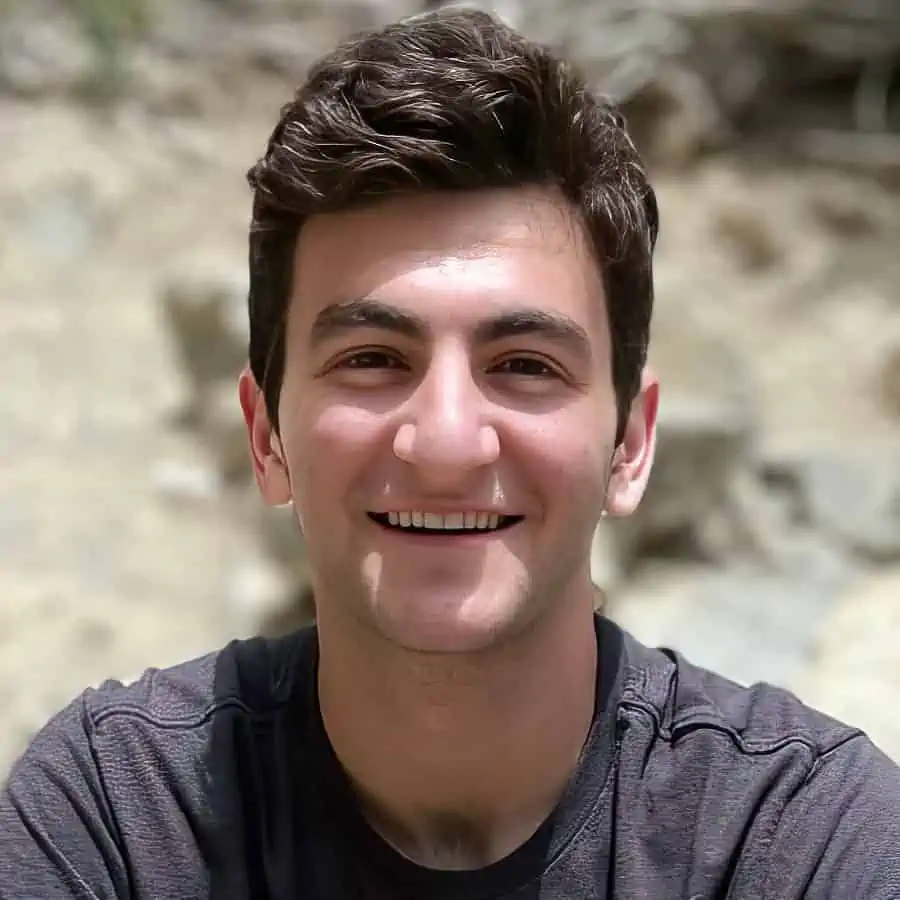 Louis is currently a senior at Princeton University studying Operations Research in the engineering school.
He took a gap year in 2020-2021 to work for nine months at The Boring Company (TBC), Elon Musk's tunneling venture, and worked on the tunnel system in Las Vegas.
He was exposed to geotechnical engineering through TBC because a small part of his job was to permit and log soil borings. Aaron discovered some inefficiencies in the process and outdated software and started his own software company to solve the problems (both for engineers and for municipalities, DOTs, and other public agencies).
Last summer, he worked as a management consultant at Boston Consulting Group based in NYC.
Aaron is now working on Geotech software for pretty much all his time outside of schoolwork. A small subset of the product is the Field component, which should provide a simpler and faster UI than exists with current options on the market, and he is hoping to source some testers for it.
About the Host: Jared M. Green, P.E., D.GE, F.ASCE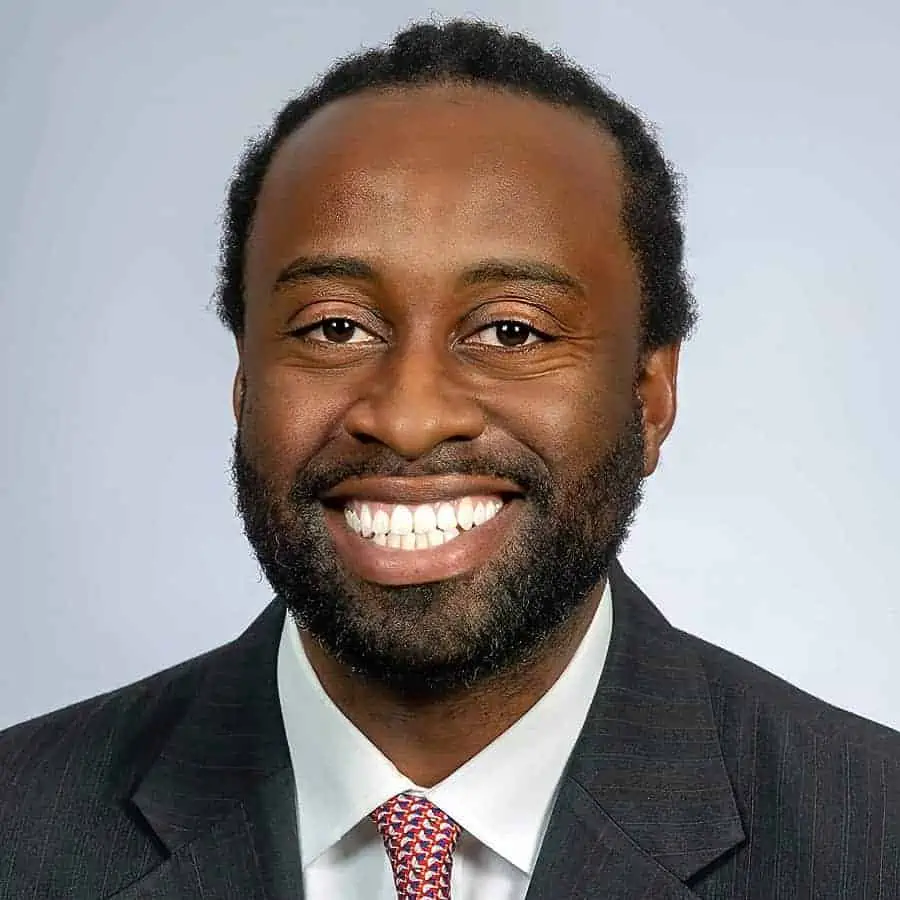 Jared, originally from southwest Philadelphia, Pennsylvania, graduated from Syracuse University's College of Engineering in 2001 with a B.S. in Civil Engineering. He later went on to attain his M.S. in Civil Engineering (Geotechnical Focus) from the University of Illinois, Urbana-Campaign, in 2002. In 2003, he began working in the New York City office of Langan. He has since become a Principal / Vice President and is one of the owners of this international land development engineering consulting firm. After 15 years at Langan, Jared moved to the Philadelphia office and is one of the geotechnical practice leaders in that office.
Jared is a consultant and team leader who also enjoys mentoring young engineers and first-generation college students. He has been instrumental in increasing the number of pre-college students who are interested in STEAM majors and fields. He strives to make complex engineering topics relatable and understandable to people new to the field and to people who are completely unfamiliar with engineering. Jared and his family currently reside in Flemington, New Jersey. He and his wife have three energetic, inquisitive, and awesome children. You can connect with Jared here.
Sources/References:
BoreDM
gINT Software
USACE
Send Louis Aaron an email
Connect with Louis Aaron on LinkedIn
This Episode Is Brought to You by PPI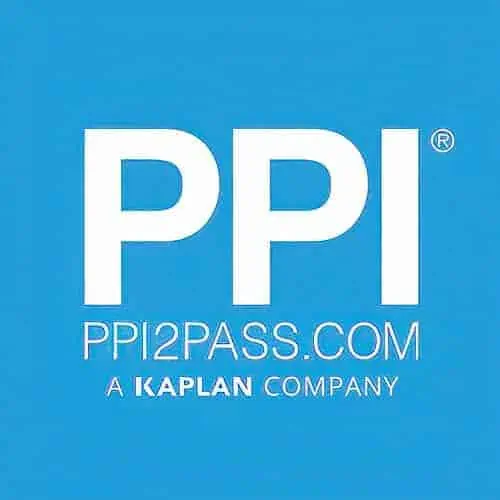 PPI has helped engineers achieve their licensing goals since 1975. Passing the FE and PE exams can open doors to career advancement and new opportunities. Check out PPI's wide range of prep options, including live online courses, on-demand courses, and digital study tools to help prepare you to pass your licensing exam. Check out PPI today at ppi2pass.com to see all the options available for FE and PE exam prep.
Please leave your comments or questions in the section below on making geotechnical software more readable and usable in the future.
To your success,
Jared M. Green, P.E., D.GE, F.ASCE
Host of The Geotechnical Engineering Podcast