This is a guest post by Jeff Perry, MBA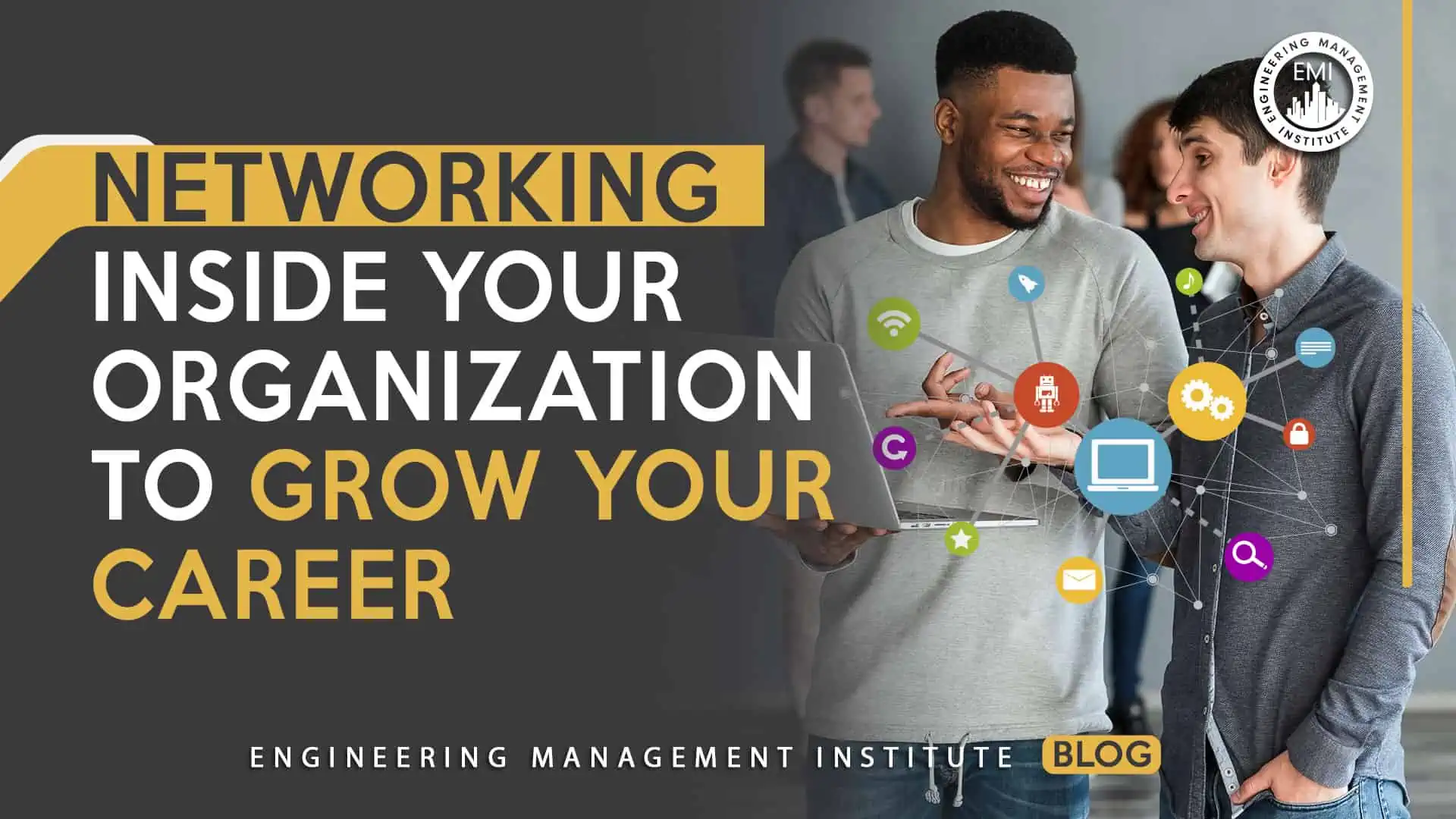 "If you want to go fast, go alone. If you want to go far, go with others." ~ African proverb
Do you even think about networking in your current organization?
One of the most common themes that has come up during my personal conversations with engineers and leaders is that many people are recognizing that they need to learn to network more effectively inside their organizations. Whether they are seeking to learn new skills, get a promotion or a team transfer, or experience mentorship, networking is the key to unlocking this.
Why We Network
Networking is an opportunity accelerant. The people in our lives that we are connected to and have relationships with can have huge impacts on our success and growth.

Here are just a few ways that networking with others in your organization can have an impact:
Learning about new opportunities in teams you might be interested in
Opportunities to participate in new projects and company initiatives
Getting bigger picture perspectives on what is going on in the organization
Mentorship to help you through various work challenges
Knowing more people who can help you break down project roadblocks or team siloes
Accelerating your path to promotion or a raise — more people who like and approve of you
Feeling connected to more people at work is always good!
The list above is in no way all-encompassing or exhaustive, but you can see just how life-changing this can be when you do this well!
Using Your Existing Network
"Networking is more about farming than it is about hunting." ~ Ivan Misner
OK, so you want to network, but where do you start?
With the people you already know!
Leaders, peers, coworkers, and others you have met — start by cultivating and deepening relationships you already have!
Consider this: Who do you know already who can give you insights, advice, or is just someone you would like to connect with more? This is a great place to start! You don't have to strike up a new relationship out of nowhere, but you can deepen one that already exists.
Yet even this is sometimes scary to people. I was working with a client a while back and she was telling me about a female engineering leader she respected that she had met at a corporate event. They really hit it off, and this leader told my client to reach out and connect again! But for months, my client didn't reach out, even though she wanted to. She felt she didn't know what to say to take the relationship further.
As we talked together, I helped her see that this leader already wanted to connect deeper. She had expressed that. And while there is no perfect way to go about reaching out, we worked together to craft an approach to help her feel confident in reaching out and rekindling the relationship. In the end, they were able to reconnect, and this leader became a fabulous internal mentor for my client.
So start with who you already know, and maybe just want to go deeper with.
Connecting with New People
"Networking is not collecting contacts. Networking is planting relations." ~ Anonymous
Of course, there are plenty of reasons to expand your network with new people you can learn from as well.
So ask yourself the question: Who do I want to know?
You can think of people in a few different categories:
Those on different teams that you want to learn more about
Leaders you feel like you could learn from or who could be mentors
People with skills who can help guide and teach you to develop your own skills
Colleagues on ancillary teams, e.g., if you are in product engineering, you might want to connect with those in marketing or sales to understand more about customer needs. Or you might want to connect with finance or supply chain colleagues to understand the financial impacts of your work.
Again, anyone you admire and just want to get to know better
These new interactions and relationships can start in several ways. They can begin intentionally or by chance. If you identify someone you want to get to know, you can reach out to them via email, internal chat, or make a point to introduce yourself at some sort of group event.
Yet sometimes we are introduced to people by others, or just happen to be placed in opportunities where we meet new people that we are excited to get to know further. Make the most of these opportunities as well.
No matter where the relationship or connection starts, find some way to continue it beyond the first interaction. Ask what might be possible to go further, for example, meeting up for lunch, a virtual chat, or permission to ask for ad hoc meetings when needed.
Reach out but continue to cultivate.
Networking Is About Relationships
All too often we overcomplicate networking. It's not about how many business cards we give out, or how many people we are connected to on LinkedIn.
Networking is simply about the extent and quality of our relationships. Do you have people you feel you can call on? Who would you ask questions of if you were in a bind?
Remember: To build meaningful relationships, we need to be givers, not just takers. Consider how you can add to each relationship and help these people in their moment of need, or at least validate that the time they are spending with you is being put to good use. No one wants to feel used — so don't use people, connect with them.
Take Action to Grow Your Network
If you're now convinced you need to expand your network, it's time to do something about it!
This week, today, right now even — seek out one person you have previously either been hesitant to deepen a relationship with or begin a professional relationship with, and reach out.
Make it simple: Ask for 20-30 minutes over a drink, or on a video/phone call — whatever the circumstance is. Just signal you want to connect.
Then see what happens. They might not have time. In some cases, they may never reply.
If that happens, try again.
But take action and build your network!
Accelerate Your Career Progress
For those wanting to grow their career internally at their companies, I have many free career-enhancing resources you can access at morethaneng.com/resources. Go grab something you need to enhance your leadership, career clarity, or mentoring relationships.
You'll be glad you did!
About Jeff Perry, MBA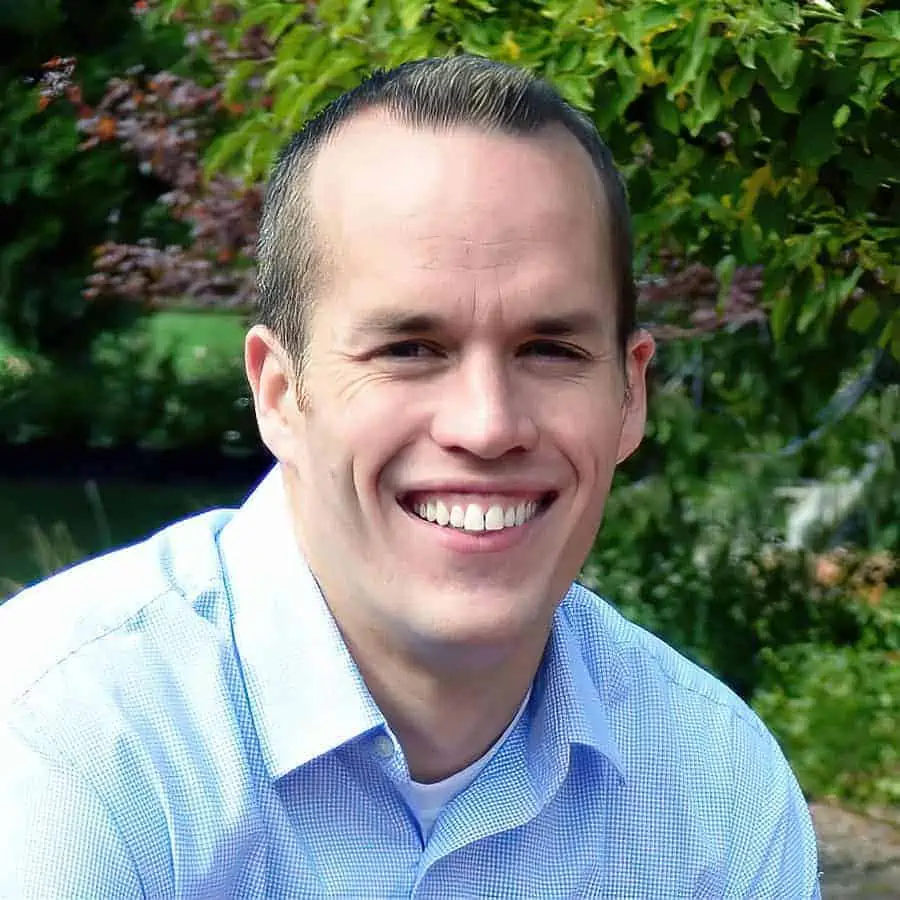 Jeff Perry is a leadership/career coach for engineers, building mindsets, leadership, and career intentions to unlock hidden potential and remove self-imposed roadblocks for career and life. For years, he has had the pleasure of supporting engineers and software pros, from new grads to director level. Having been on the front lines in the technical world, he has been able to map out the necessary skills for becoming a quality leader in the field.
You can connect with Jeff on LinkedIn at https://www.linkedin.com/in/jeffcperry/ or visit his website, www.jeff-perry.com. Jeff also has a new, FREE, on-demand training course for engineers who are job searching or in job transitions. You can see it at https://engineeringcareeraccelerator.com.
Please leave your comments, feedback or questions in the section below on networking inside your organization.
To your success,
Anthony Fasano, PE, LEED AP
Engineering Management Institute
Author of Engineer Your Own Success