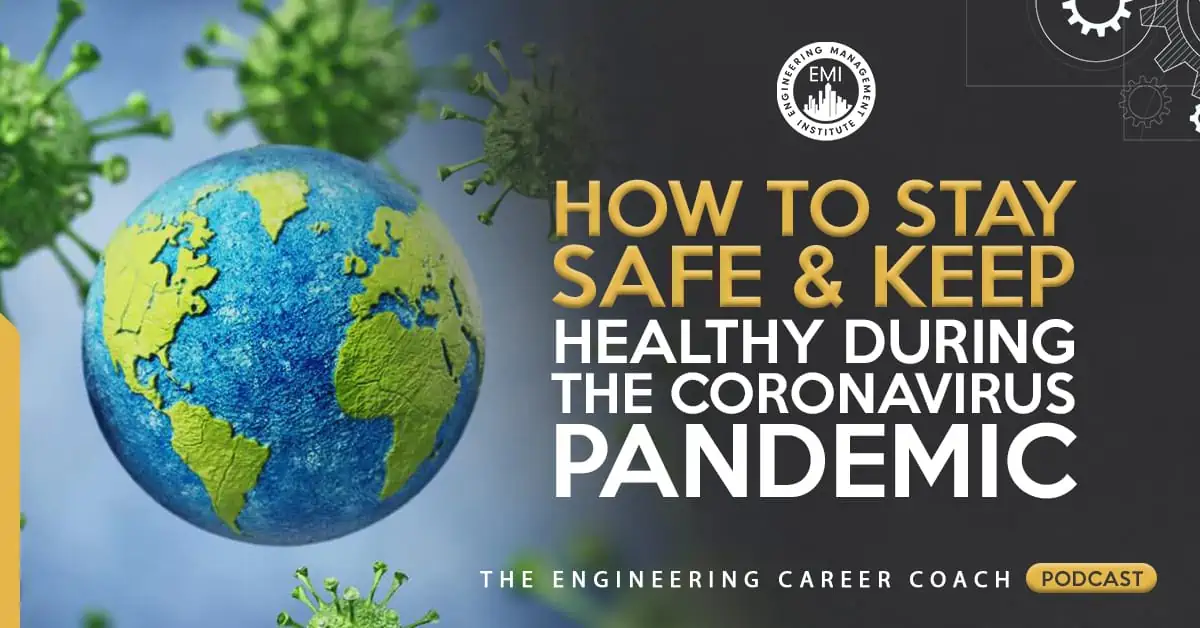 In this episode, I talk about how you can stay safe and keep healthy during the coronavirus pandemic by changing the way you think and doing things differently daily. During this pandemic we are indeed dealing with tough times, but if you can adapt a positive mindset, you might just find that even within these uncertain times, there are always opportunities out there.  
Engineering Quotes:


Here Are Some of the Key Points Discussed About How You Can Stay Safe and Keep Healthy During the Coronavirus Pandemic:
You cultivate your own mindset by deciding how you approach and react to things.

If you want to be happy in life, the only thing you need to do is just be happy. You need to do more things that make you, as an individual, happy. Materialistic things won't make you happy long term; it comes down to the way you approach and react to things as an individual.

You need to work on your mindset. Create a mindset where you are more proactive and not reactive — consider looking for the opportunities in situations.

To keep your mental health in check, consider meditating. This can introduce some mindfulness into your life, such as being more attentive in the moment, and you feel like everything has slowed down a bit. Mindfulness also plays a big role in how you interact with others. 

If you meditate for just 10 minutes a day, the impact of it can be monumental. 

Physical exercise is critical in terms of staying mentally focused and productive. A half hour a day of exercise can make your working hours more productive for that day and help you to stay healthier.

Keeping yourself in shape helps to keep your immune system functioning properly, which is especially important during this pandemic.

You can make your exercise fun during this time by taking walks or bike rides with your family.

People working from home are feeling that they need to work harder now, which causes a lack of attention to everything that is discussed in this episode. This will cause them to be in worse shape than before. To get time to do all these things, replace the commute time that you previously had with these activities.
"Somebody is sitting under the tree in the shade because somebody made a decision to plant seeds a very long time ago."
~ Warren Buffet
Resources and Links Mentioned in This Session Include:
Engineering Management Accelerator – People Skills Course (Online) | 5 PDHs
Project Management Accelerator PM Skills Course
Engineering Management Accelerator
EMI's YouTube Channel
COVID-19 Coronavirus News and Information Related to Engineering
Áine O'Dwyer, PE, – TCEP 134: A Young Female Civil Engineering CEO Shares Her Story
The Waking Up App
Qigong Full 20-Minute Daily Routine
Books Mentioned in This Episode:
How can you stay safe mentally during the COVID-19 pandemic?
We would love to hear any questions you might have or stories you might share on the things you do to stay safe and keep healthy during the coronavirus pandemic.
Please leave your comments, feedback or questions in the section below.
To your success,
Anthony Fasano, PE, LEED AP
The Engineering Management Institute
Author of Engineer Your Own Success