Podcast: Play in new window | Download | Embed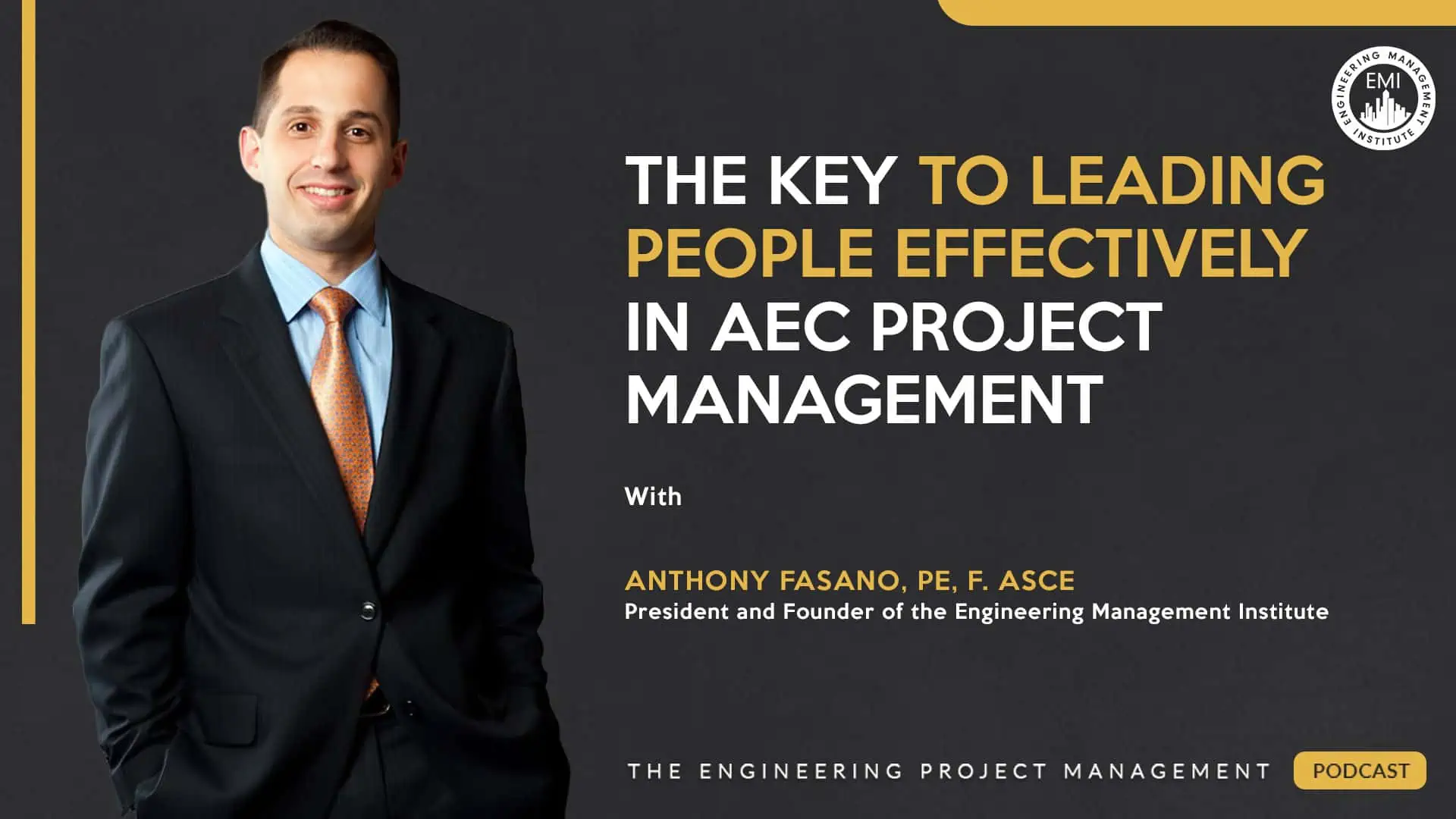 In this episode, I talk about the essential role of people in AEC project management, and cover how clear communication, effective leadership, and strong relationships are just as critical as technical skills in every project phase.
Engineering Quotes:

Here Are Some Key Points Discussed in This Episode About Leading People Effectively in AEC Project Management:
Managing and leading people is crucial in the world of project management in the AEC industry. Despite the term "project management" suggesting a focus on tasks rather than people, it's evident that successful project managers need to excel at both.
At the start of a project, clear communication with all involved parties is crucial. If this initial phase isn't handled well, the entire project could go astray. So, project managers must focus on their people skills from the beginning.
When planning a project, it's not just about creating a detailed plan; it's also about effectively communicating that plan to everyone involved. This requires not only technical skills but also the ability to clearly explain goals and roles.
During the execution phase, project managers work closely with their team and clients to ensure everything runs smoothly. This phase isn't just about technical skills; it's also about leadership, collaboration, and delegation.
Monitoring and controlling the project involves more than just tracking numbers. It's about problem-solving and making sure the project stays on track. This phase demands a lot of interaction with the team to address any issues that arise.
When closing a project, project managers must handle various tasks like invoicing, gathering feedback, debriefing the team, and even marketing. Each of these tasks requires strong communication and relationship-building skills.
Throughout all these phases, the key takeaway is that managing people is as important as managing data and resources. Building relationships, effective communication, and strong leadership are just as essential as handling the technical aspects of the project. By focusing on the human element, project managers can ensure successful outcomes and personal growth.
More Details in This Episode…

Sources/References:
Harrison Group
Engineering Leadership Accelerator™ – People Skills Course
Connect with Ann Tomalavage, PE., PMP, LEED AP, President, on LinkedIn
Connect with Anthony Fasano, PE, on LinkedIn
We would love to hear any questions you might have or stories you can share on leading people effectively in AEC project management.
Please leave your comments, feedback, or questions in the section below.
To your success,
Anthony Fasano, PE, LEED AP
Engineering Management Institute
Author of Engineer Your Own Success