Podcast: Play in new window | Download | Embed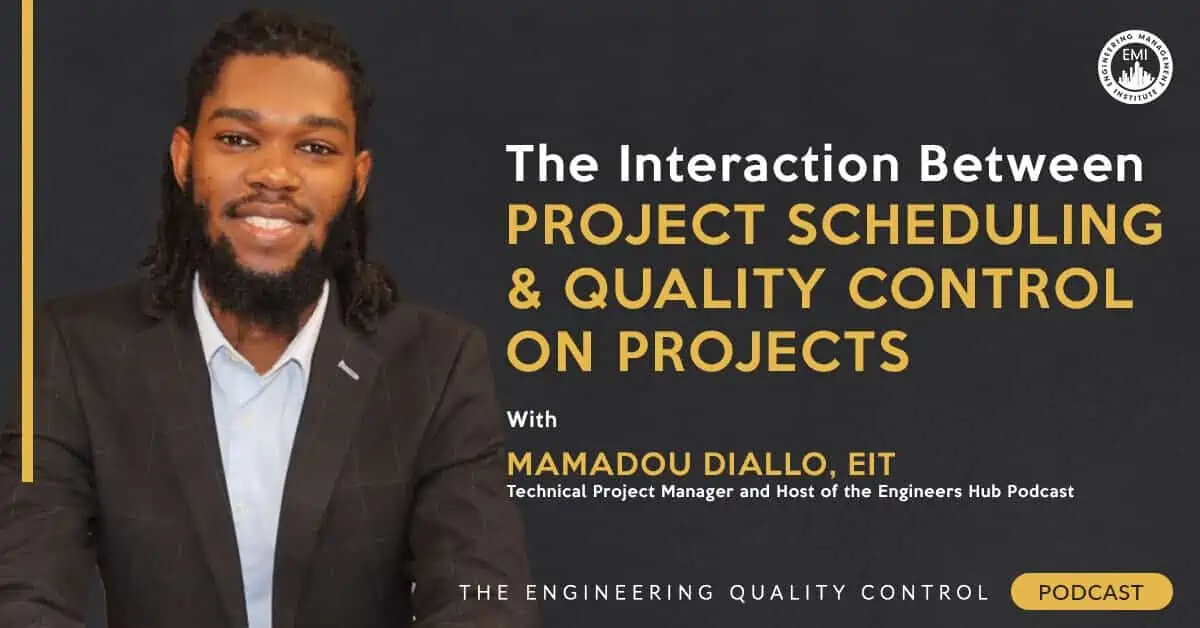 In this episode, we talk to Mamadou Diallo, EIT, a technical project manager in industrial machine automation about the importance of project scheduling and how it can affect the quality control on projects.
Engineering Quotes:


Here Are Some of the Questions We Ask Mamadou:
When first graduating, what were your thoughts on transitioning from getting good grades to producing high-quality work?
Can you share a recent challenge you faced where delegating work affected the quality of work?
What happens when you know you are going to miss a deadline because of things you have no control over?
When facing problems in a project and sacrifices need to be made, why should you not sacrifice quality?
Your experience includes delivering physical engineered products to clients, can you explain quality control measures you have in place?
You are also the host of the Engineers Hub Podcast. How has this experience helped grow your engineering career?
Could you tell us about the program you are involved in that works with schools?
Here Are Some Key Points Discussed in This Episode About The Interaction Between Project Scheduling and Quality Control on Projects:
You are more focused on your work and your output when you are an engineering student, but in the engineering workforce, you must learn how to work in a team and understand that your work affects the entire team's goals and objectives.
When interacting with people, doing more listening than talking can help you understand how much the other person knows, and will help you bring across the end goal in a way that that person will understand better. You can more accurately relay to them how important their role is to working toward the end goal. Making your project scheduling based on what your team tells you and what they approximate is the best way to get your team to work toward the goal. Working with the team and each individual team member is the best way to accomplish it.
Always have detailed project scheduling that stipulates the projected timelines for all the different parts of the project. Identify the parts that will, with no doubt, be completed within their deadlines and put them to one side. Then identify the parts where there could be problems later that could cause a delay in reaching the deadlines. Be upfront with your clients about these potentially problematic areas and let them know early on if their deadlines will not be met. By doing this, they will not be able to hold you accountable for the missed deadlines because you let them know about it right in the beginning stages of the project. Overcommitting yourself will cause you to put pressure on your team, which, in turn, will affect the quality of your project.
Never sacrifice quality in your projects. Your client will be happy if they get the deliverable on time, or even early, but you will start getting problems when things go wrong. Fixing problems usually takes longer than doing the work properly in the first place. Following the correct protocols might cause a delay, but your client will be happier in the long run.
When discussing problem areas with your clients, bring everyone in on discussing what can be done to put a control in place for the problems. If people have unrealistic expectations, you must acknowledge their expectations and explain to them how you can go about getting the work done to meet their expectations, even if it might take longer than they thought it would.
Quality control measures are determined in the design phase because it all trickles back down to the beginning of a project. If the design phase was not checked and the designs are wrong, you compromise all the other areas of the project. All areas of a project must have quality control measures in place, and all work and materials must be reviewed by other qualified people.
Being a host of an engineering podcast will open your eyes to engineering, the industry, the specific disciplines, seeing what is common and different, and learning things from the guests. It helps you connect and network with others while learning to be comfortable with talking to people.
Having a good education is a blessing and a privilege. The GAED, a 501c3 nonprofit organization, helps underprivileged children get a better education by supplying them with scholarships. Today, your education determines how much you earn and how you raise your children. One of the best ways to help curb the conflict in the world is to make sure that everyone is well-educated. Many people are prejudiced, which mainly comes from ignorance.
More Details in This Episode…
In the Power of Experience segment, Mamadou talks about why you should listen twice as much as you talk.
About the Guest: Mamadou Diallo, EIT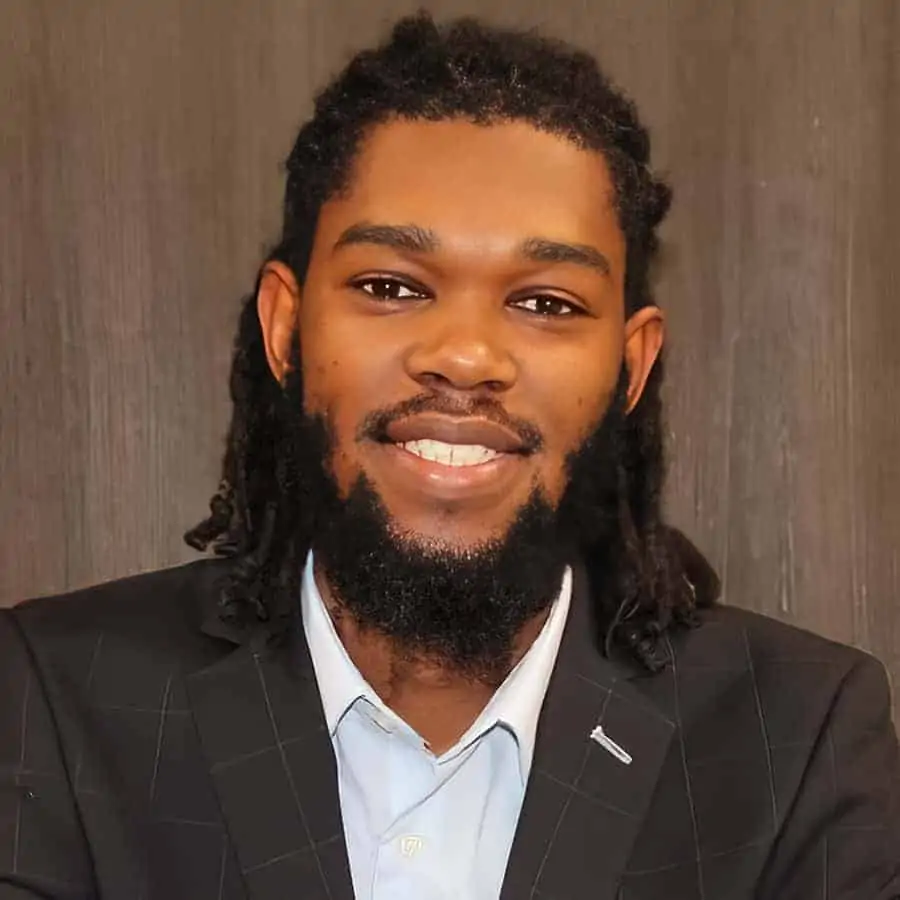 Mamadou Diallo, EIT, currently works as a technical project manager in industrial machine automation. He has a background in mechanical engineering and is experienced working with and leading cross-functional engineering teams; project engineering; designing high-precision machined components; and the design, fabrication, and installation of welded joints and components.
He is the founder and host of the Engineers Hub Podcast, where he talks about all things engineering with other engineers, managers, technical experts, and industry leaders from various disciplines, sectors, and industries.
Outside of engineering, Mamadou is a very passionate nonprofit leader and currently serves as the president of GAED, a 501c3 nonprofit organization offering educational and economic development opportunities for university students of low-income backgrounds in Guinea-Conakry, West Africa.
Additionally, Mamadou partners with organizations and colleges to host engineering-related workshops to help students majoring in an engineering discipline better prepare for entering the workforce after graduation.
About Brian Wagner, P.E.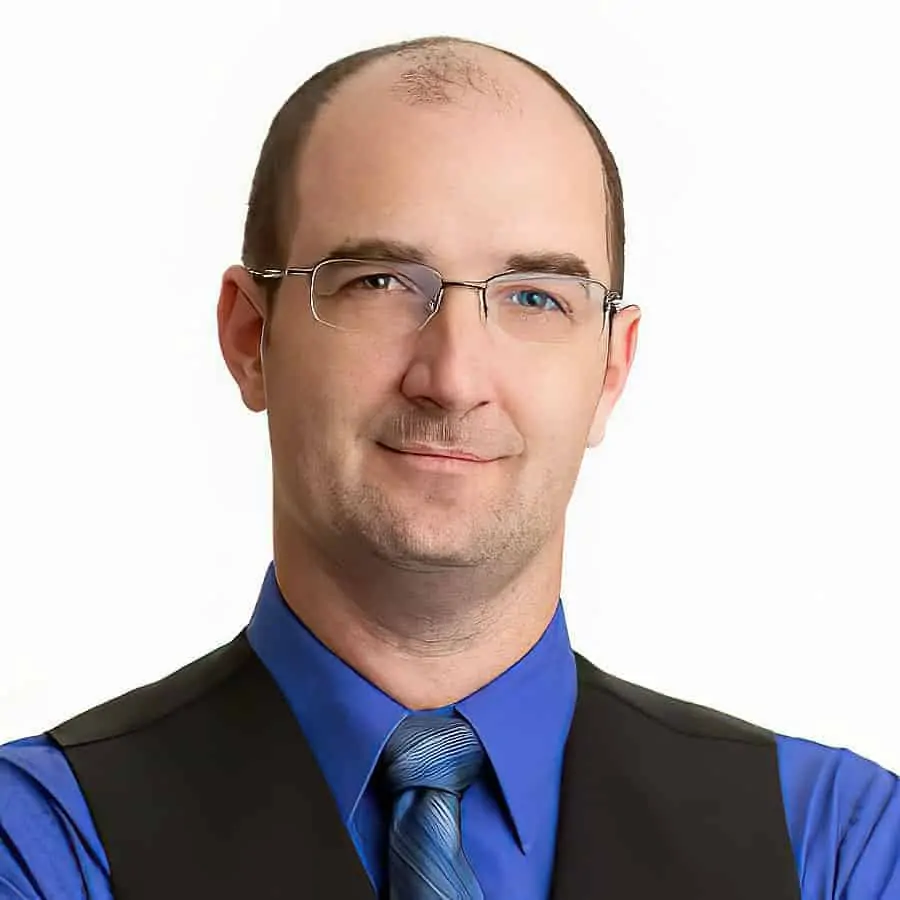 Brian Wagner, P.E., is an engineer who specializes in civil site design and plan implementation. In addition to a career spanning nearly two decades of civil engineering, he has experience in Emergency 911 Communications, law enforcement corrections, and fire/rescue services, including K9 Search and Rescue. This different and diverse range of experiences has not only prepared Brian for his career but also positioned him to be an excellent speaker with a wide range of valuable experiences. He strives to motivate others to change their world and wants to do the same for you.
Sources/References:
Mamadou Diallo's website
The Engineers Hub Podcast
GAED
Connect with Mamadou Diallo, EIT, on LinkedIn
We would love to hear any questions you might have or stories you can share on the interaction between project scheduling and quality control on projects.
To your success,
Brian Wagner, P.E.
Engineering Management Institute
Host of The Engineering Quality Control Podcast