Podcast: Play in new window | Download | Embed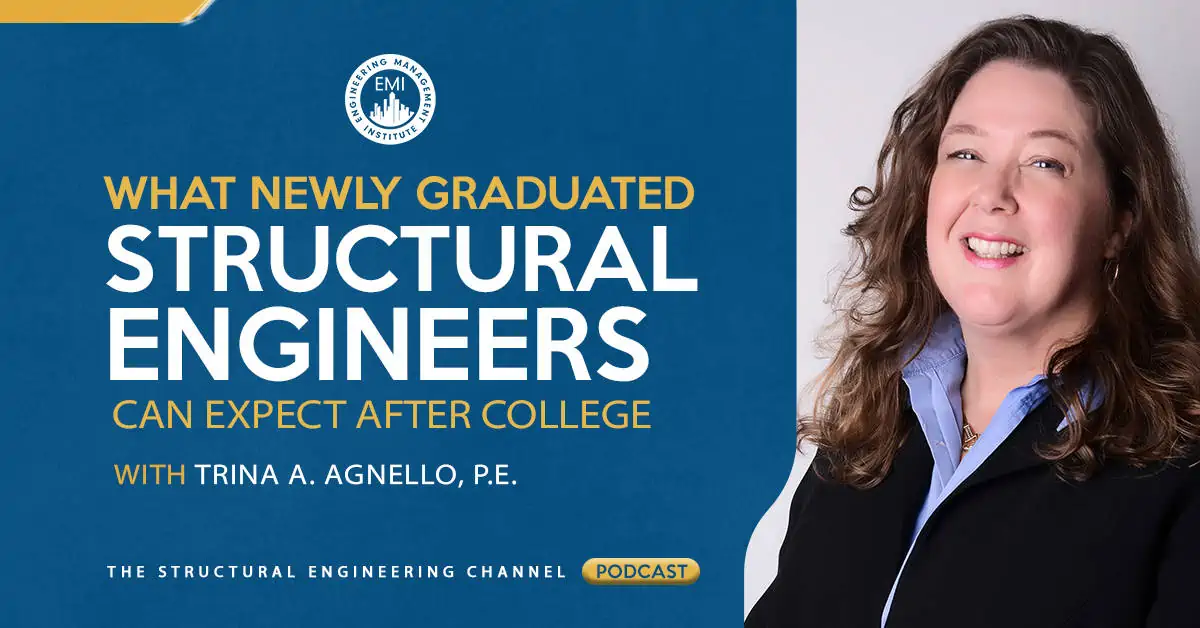 In this episode, we talk to Trina A. Agnello, P.E., a Structural Assistant Manager at Stewart. We take a deeper look into what newly graduated structural engineers can expect after the first five years of college when working at a firm.
Engineering Quotes:



Here Are Some of the Questions We Ask Trina:
What would a typical day at the job look like during a structural engineer's first year, and how many hours per week would they need to work?
How would you say classwork translates to the day-to-day work of an actual structural engineer?
Why is there a disconnect between what we study in class vs. what we do?
What other classes can a structural engineer take while in college to help them become a better engineer?
What challenges should structural engineers tackle during this stage of their career?
What career advice would you give to young engineers (particularly young female engineers) who would like to achieve similar success and assume a leadership role one day?
Here Are Some of the Key Points Discussed About What Newly Graduated Structural Engineers Can Expect After College:
There is no typical workday for newly graduated structural engineers. There is no schedule that you follow when you get out of college. There are many things that a structural engineer must do, and every day could be something different. Be prepared to not know how to do the work that is given to you. You will have a lot of learning to do, and you must ask a lot of questions. You will feel overwhelmed, but that is OK because everyone experiences this when they first start in their structural engineering career.
One of the best things you will learn in engineering school is how to solve problems. Things are designed in a perfect world scenario, but there will always be something that does not work out, and you must find a solution to the problems for the project to be completed successfully.
Many structural engineers studied to be civil engineers in college. It causes a disconnect between what you learn in class and your career because you learned some things that you do not need and you did not learn some things that could benefit you more in your structural engineering career.
Newly graduated structural engineers must take advantage of the learning opportunities that come their way. It is the time to ask questions, get things figured out, and use your spare time to learn something new. Meet as many new people as possible by making friends, joining organizations and associations, and building your network with people who have diverse skill sets.
Newly graduated structural engineers must be the best that they can be. Be the engineer that makes you the happiest. If you see someone doing the work that you want to do, make note of their skills, what they are doing, and ask them how they got there. Find a mentor because we all need someone to help us get to where we want to go. Try different things to see if they are a fit for you. Find out what you are good at, and then keep sharpening that skill.
Three Classes That Every Structural Engineer Should Have in Their Toolbox:
Public speaking: It helps you to have the courage and confidence to speak to a group of people and in a meeting.
Marketing: You can understand what the marketing team is talking about, and you will know how to promote the firm correctly when talking to clients or on social media.
Finance, business, or accounting: Structural engineering is a business. At some point in your career, you will be responsible for making money by writing proposals.
More Details in This Episode…
About the Guest: Trina A. Agnello, P.E.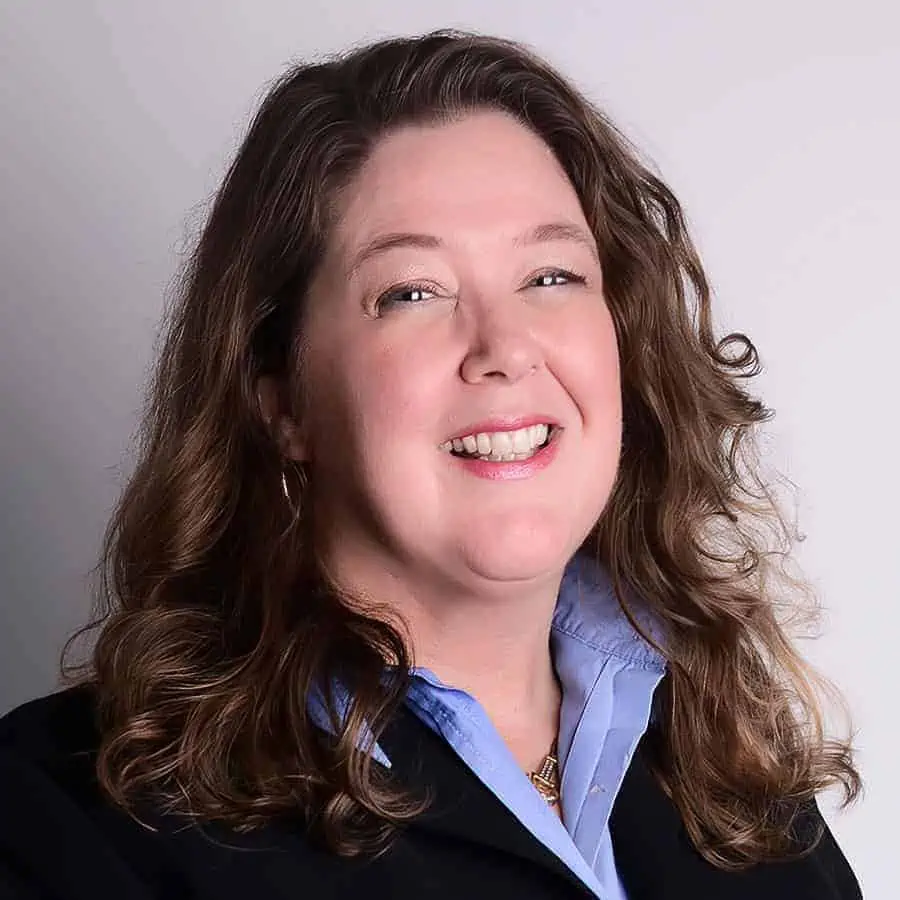 Trina has over 20 years of structural engineering experience in North Carolina and Florida in a wide variety of project types, including healthcare, retail, fire stations, and private residential and commercial buildings. She worked on projects as both a project engineer and project manager using steel, wood, and masonry buildings, which include deep foundation design in hurricane-prone regions. Trina is familiar with all design phases from schematic design to construction administration.
About the Hosts
Mathew Picardal, P.E.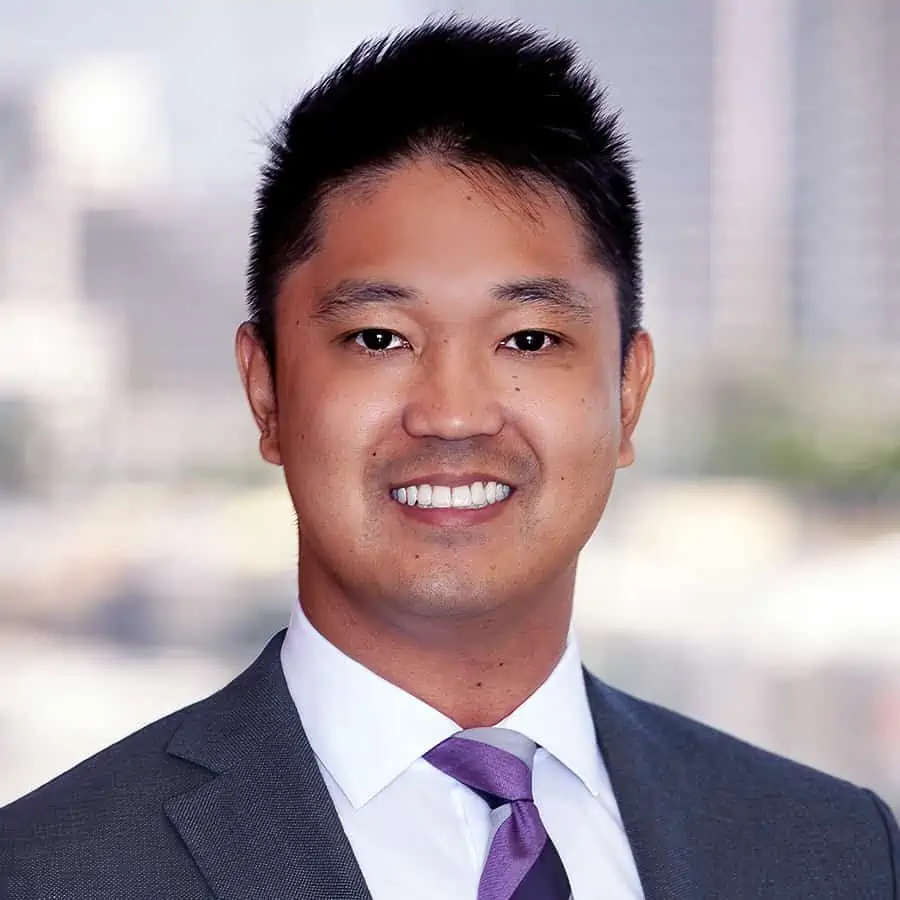 Mathew is a licensed engineer, practicing on structural projects in California, with an undergraduate degree from Cal Poly Pomona and an M.S. in Structural Engineering from UC San Diego. He has designed and managed various types of building structures, including residential wood apartment buildings, commercial steel buildings, and concrete parking structures and towers. He also hosts the new YouTube channel "Structural Engineering Life," through which he promotes the structural engineering profession to engineering students who are not familiar with the industry perspective.
Cara Green, EIT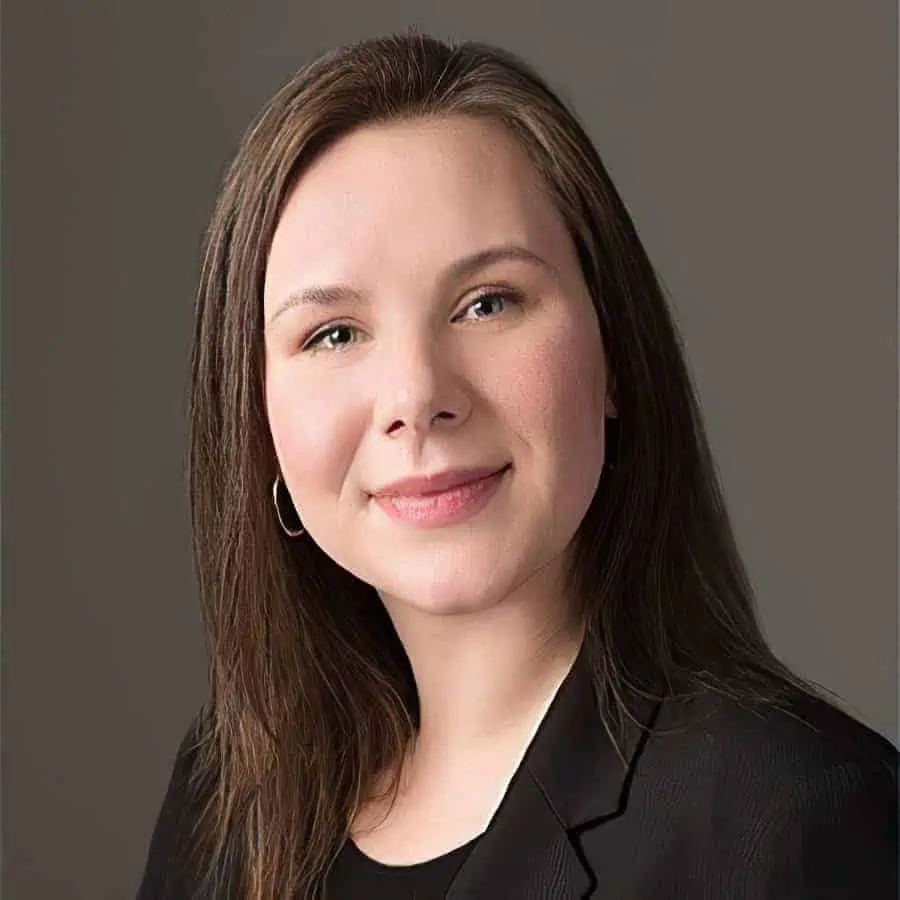 Cara Green, EIT, works in Hilti's North American headquarters as the Structural Engineering Trade Manager for the U.S. and Canada. She is currently an EIT in Texas and received her bachelor's in civil engineering from the University of Alabama in Huntsville.
Sources/References:
Stewart, Inc.
Connect with Trina A. Agnello, P.E., on LinkedIn
Please leave your comments or questions in the section below on what newly graduated structural engineers can expect after college.
To your success,
Mathew Picardal, P.E. & Cara Green, EIT
Hosts of The Structural Engineering Podcast