Podcast: Play in new window | Download | Embed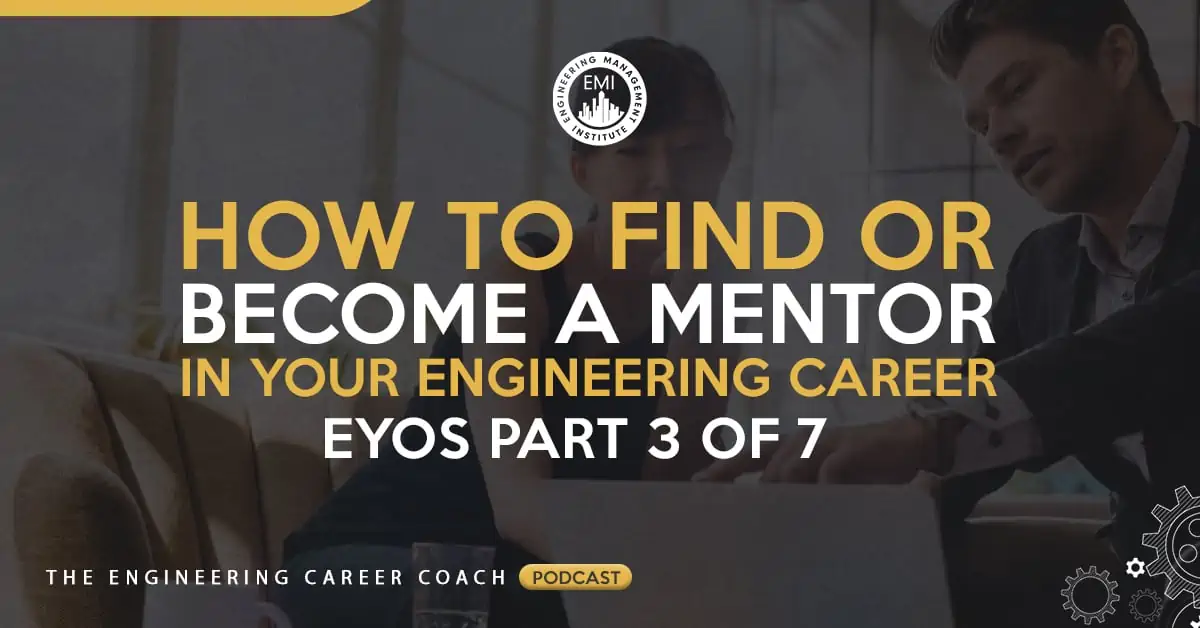 In this session of The Engineering Career Coach Podcast, I am going to give you strategies for finding the right mentor in your engineering career and/or becoming one.
This episode is the third of a seven-part Engineer Your Own Success series podcast where I am detailing the 7 key elements from my book Engineer Your Own Success – 7 Key Elements to Creating Extraordinary Engineering Career – updated and expanded edition published by IEEE-Wiley Press.
"Mentoring is a brain to pick, an ear to listen, and a push in the right direction." – John Crosby
In the Take Action Today segment of this episode I will give you one piece of advice that you can implement immediately to put you on the path of finding the right mentor.
I define a mentor as a person who helps develop your professional life by assisting you in defining, pursuing, and achieving your goals and ultimately creating a successful and enjoyable engineering career. However, you MUST know your definition of success so that your mentor can help you achieve it.