This is a guest blog by Bryan Christiansen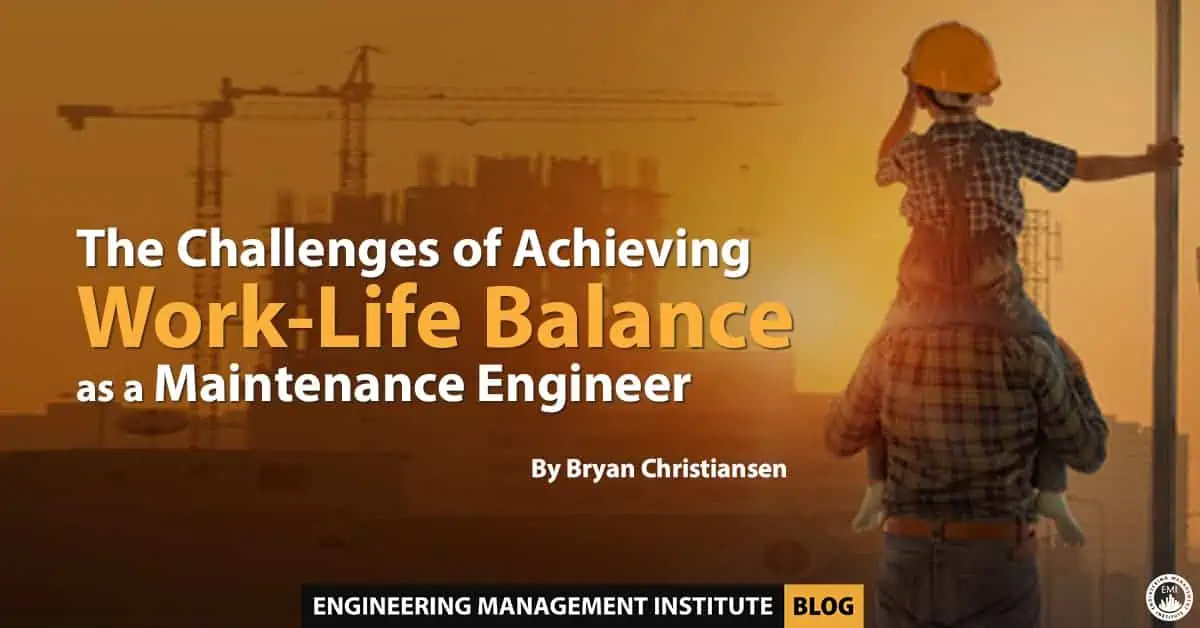 Finding an equilibrium between our professional and personal lives is a vital ingredient for boosting productivity and improving our physical, mental, and emotional well-being. Behind the elegant facilities and seamless production processes are maintenance engineers who guarantee the reliable and safe operation of equipment. They perform their duties under strict regulations and deadlines.
I ask myself: Are maintenance engineers happy? How do they balance the high levels of stress, frequent burnouts, and personal satisfaction? Here are some of the things that affect the work-life equilibrium and practical solutions to them.
1.  Highly Demanding Responsibilities
[Read more…] about The Challenges of Achieving Work-Life Balance as a Maintenance Engineers