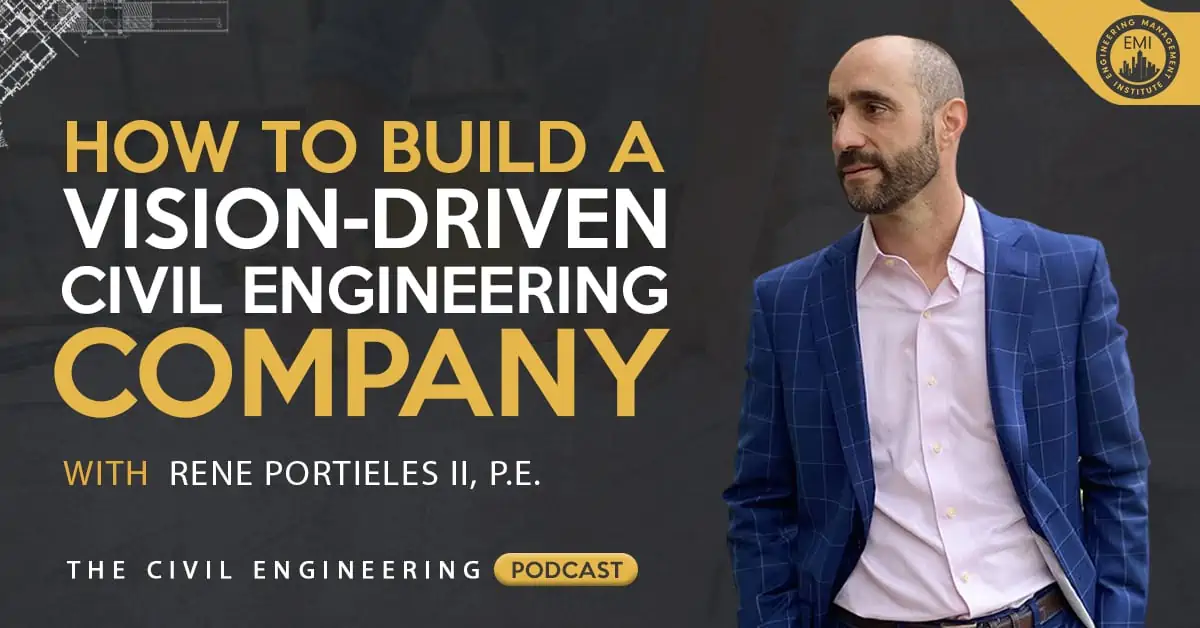 In this episode of The Civil Engineering Podcast, that is part of our Civil Engineering Entrepreneurs series, I talk to Rene Portieles II, P.E., the Chief Executive Officer of Epic Forensics & Engineering, Inc. about his journey of starting an engineering company and how today, they are building a vision-driven civil engineering company around one very important theme. Stick around until the end to hear some of the great advice Rene gives, not just to grow a company, but also to grow as an engineering professional.
Engineering Quotes:


Here Are Some of the Questions I Ask Rene:
Tell us more about your family history, and history in contracting and how that has been valuable in what you are doing today?
What is forensic engineering?
What does a mission/vision statement mean to you in terms of growing a civil engineering firm, and how do you utilize it at Epic Forensics & Engineering?
How do you share your mission/vision with the company?
How big is Epic Forensics & Engineering?
What are some of the typical problems you see in engineering firms when they are trying to grow or scale a company?
How do you find, develop, and retain the right people in your firm?
What advice can you give civil engineers out there who are trying to grow their companies?
Here Are Some Key Points Discussed in This Episode About Building a Vision-Driven Civil Engineering Company:
[Read more…] about TCEP 173: How to Build a Vision-Driven Civil Engineering Company