This is a guest blog by Carl Friesen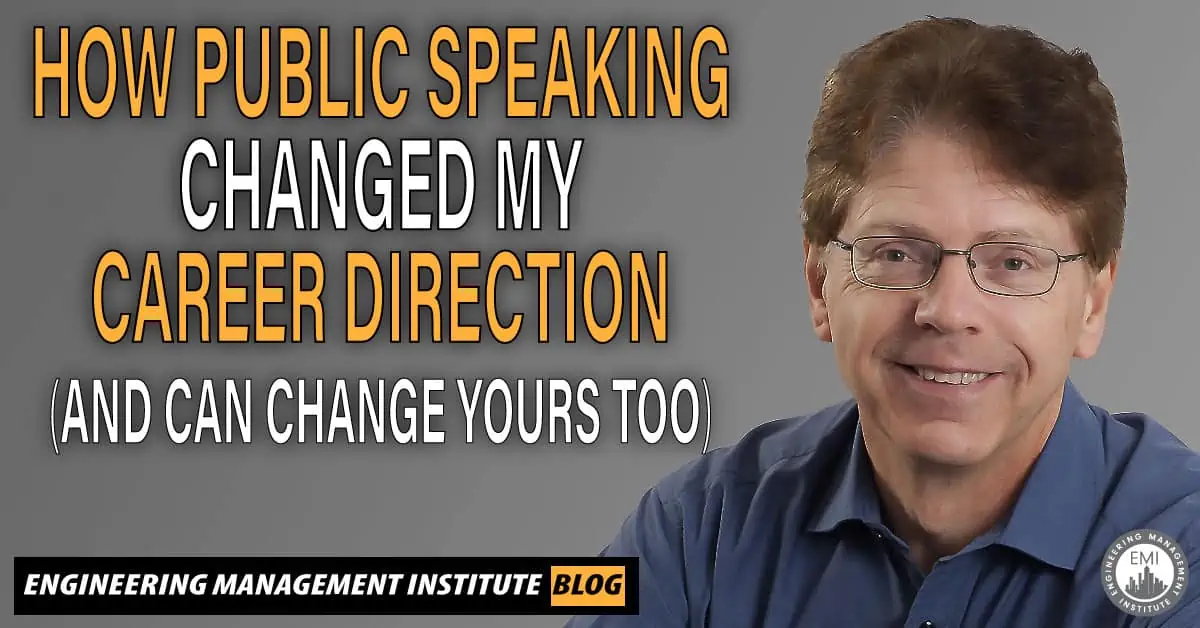 How can one speech transform your life? If you're the one giving it, on the right topic, and to the right audience, it can. That's what it was for me. In 1999, I jumped out of the best job I'd ever had to fulfill my goal of having my own business before I turned 40.  Now my attention turned to building a base of clients for my business. I liked the idea of public speaking, as I'd heard it's a great way to build personal rapport with people who might become my clients. 
As a marketing professional seeking to work with engineering firms, I knew that my best audience would be marketing staff. So, I found an organization of marketing people and booked myself as a speaker. Doing that speech involved flying halfway across Canada, from Toronto to Vancouver.  
I picked a topic for my speech to serve two purposes. One was meeting the informational needs of my audience — how they could build the professional profile of their firm's members. The other purpose was to show that I was someone who could get results for them, without it being a sales pitch. 
At the end of the speech, two people from different firms came up and introduced themselves. They both became clients. One was a firm that I'd never heard of before, but it turned out to be a global environmental and geotechnical firm that has been my core client ever since. Many of the people I've worked with at this firm continued to work with me when they left for other jobs, so my business grows. 
That's why I say that one speech in Vancouver transformed my life. 
Five Key Steps for Success as a Speaker 
[Read more…] about How Public Speaking Changed My Career Direction (and Can Change Yours Too)