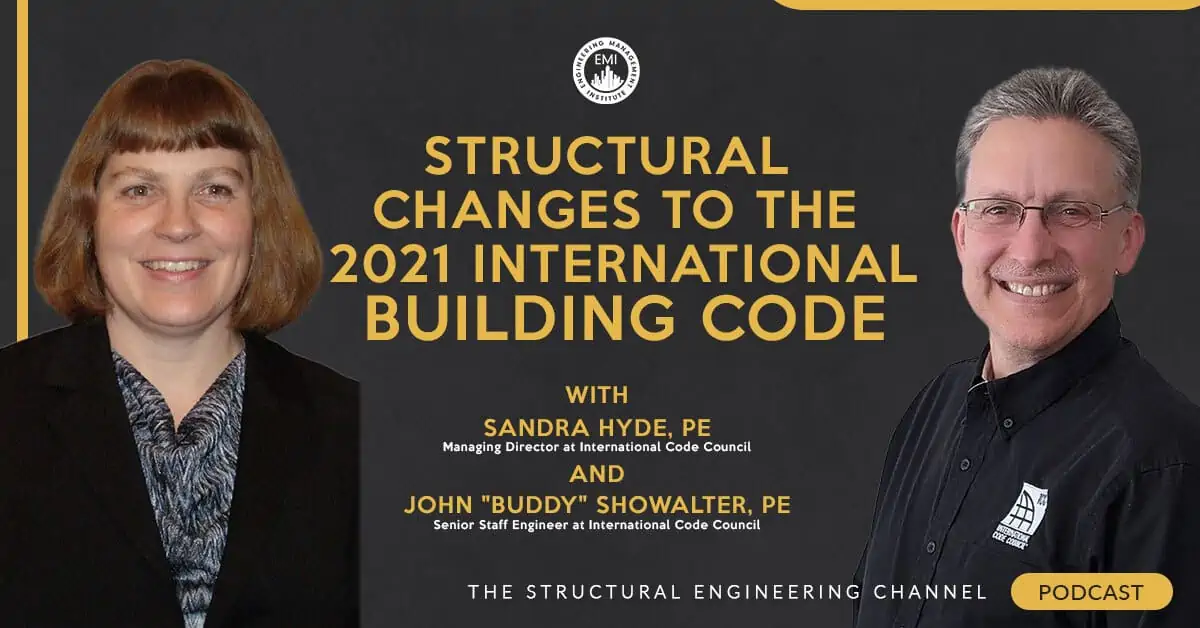 In this episode, we talk to Sandra Hyde and John "Buddy" Showalter about the significant structural changes to the 2021 International Building Code and how they will affect structural engineers. They also talk about mass timber buildings and how they compare to concrete and steel buildings.
Engineering Quotes:




Here Are Some of the Questions We Ask Sandra and Buddy:
What is mass timber and how tall can a mass timber building be built?
What are the main fire safety requirements for this type of construction?
Can you describe the research that went into the development of these new code provisions?
What are some of the significant load changes to the 2021 IBC?
What are the changes to structural observation and special inspection, and how will these changes affect structural engineers?
How do mass timber buildings compare to concrete and steel buildings?
What are the changes to concrete, steel, masonry, and wood requirements?
Do you have any final advice for young engineers starting in their careers?
Here Are Some of the Key Points Discussed About the 2021 International Building Code:

[Read more…] about TSEC 79: Structural Changes to the 2021 International Building Code