Podcast: Play in new window | Download | Embed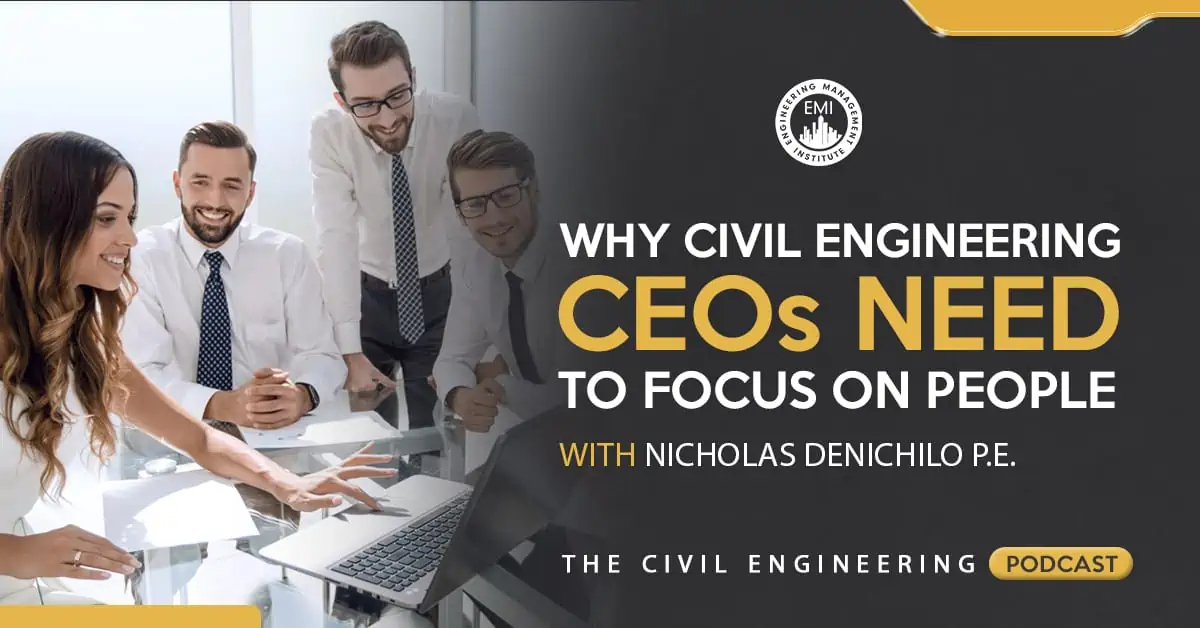 In episode 89 of The Civil Engineering Podcast, I talk with Nicholas (Nick) DeNichilo P.E., President and CEO of Mott MacDonald North America. Our conversation focused mostly on why civil engineering CEOs need to focus on people and the effect that doing so can have on you in your career and life.
Here are some of the questions I ask Nick about his journey and his work as CEO:
How did you decide that you wanted to go into engineering?
What are some of the things that civil engineers can do in preparation to become a CEO of a civil engineering firm?
How big is the Mott Macdonald "family"?
What is the hardest part of being a CEO?
How do you decide what work you should focus on each day?
As a CEO of a company, how do you maintain a work-life balance?
Engineering Quotes:

Here are some key points discussed in this episode:
[Read more…] about TCEP 089: Why Civil Engineering CEOs Need to Focus on People with Nick DeNichilo