Podcast: Play in new window | Download | Embed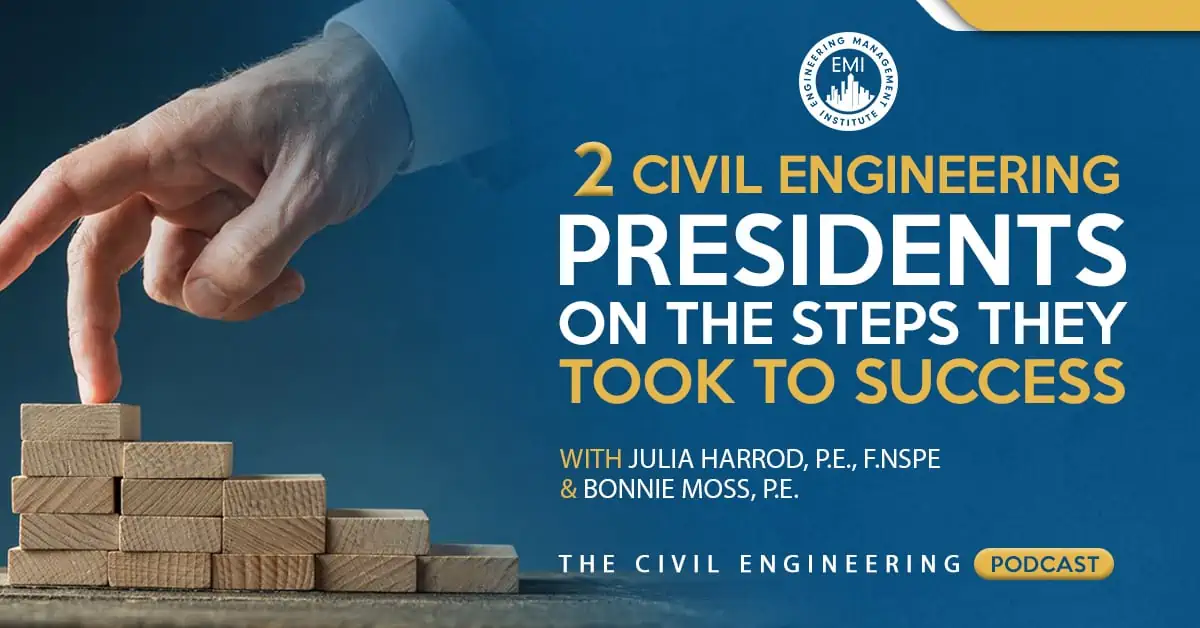 In episode 129 of The Civil Engineering Podcast, our fourth episode in our Women in Civil Engineering series, I talk to two female civil engineering presidents from different cities in Texas. They are Julia Harrod, P.E., F.NSPE who is the President of MWM DesignGroup and Bonnie Moss, P.E. who is the President of MBCO Engineering. We talk about the steps they took to become successful civil engineering presidents and they also provide some great advice on how you can become a productive and successful civil engineering professional in your field.
Engineering Quotes:



Here Are Some of the Questions I Ask These Two Civil Engineering Presidents:
What are the ups and downs of being a business owner?
Tell us about the philosophy of work/life balance.
How do you prioritize your tasks for the day?
How did you obtain the necessary financial experience and skills to run a company?
What is it like to be a civil engineer in Texas?
Tell us about the hiring process you follow.
Did you always want to be the president of a firm?
Here Are Some Key Points Discussed in This Episode:
[Read more…] about TCEP 129: Two Civil Engineering Presidents on the Steps They Took to Success