Podcast: Play in new window | Download | Embed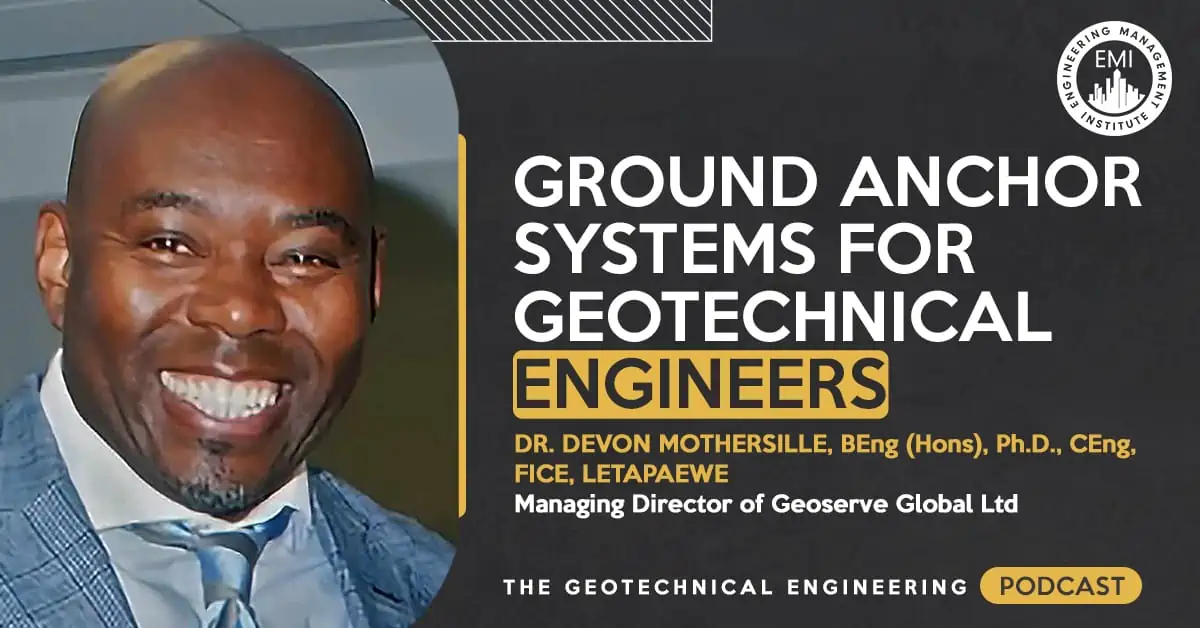 In this episode, we talk to Devon Mothersille, BEng (Hons), Ph.D., CEng, FICE, LETAPAEWE, the Managing Director of Geoserve Global Ltd, about ground anchor systems for geotechnical engineers. He also touches on what it takes to run a sole consultancy and find expert witness work.
Engineering Quotes:
Here Are Some of the Questions We Ask Devon:
What are ground anchor systems, how do they work, and what is their purpose?
How does being a sole consultant work for you?
What tips can you give our audience on running a consultancy in geotechnical engineering?
How do you find expert witness work, and is there an intriguing case that you can describe?
How have you found working in the current pandemic environment?
What do you think the future holds for ground anchor technology?
Here Are Some of the Key Points Discussed About Ground Anchor Systems for Geotechnical Engineers:
[Read more…] about TGEP 23: Ground Anchor Systems for Geotechnical Engineers