Podcast: Play in new window | Download | Embed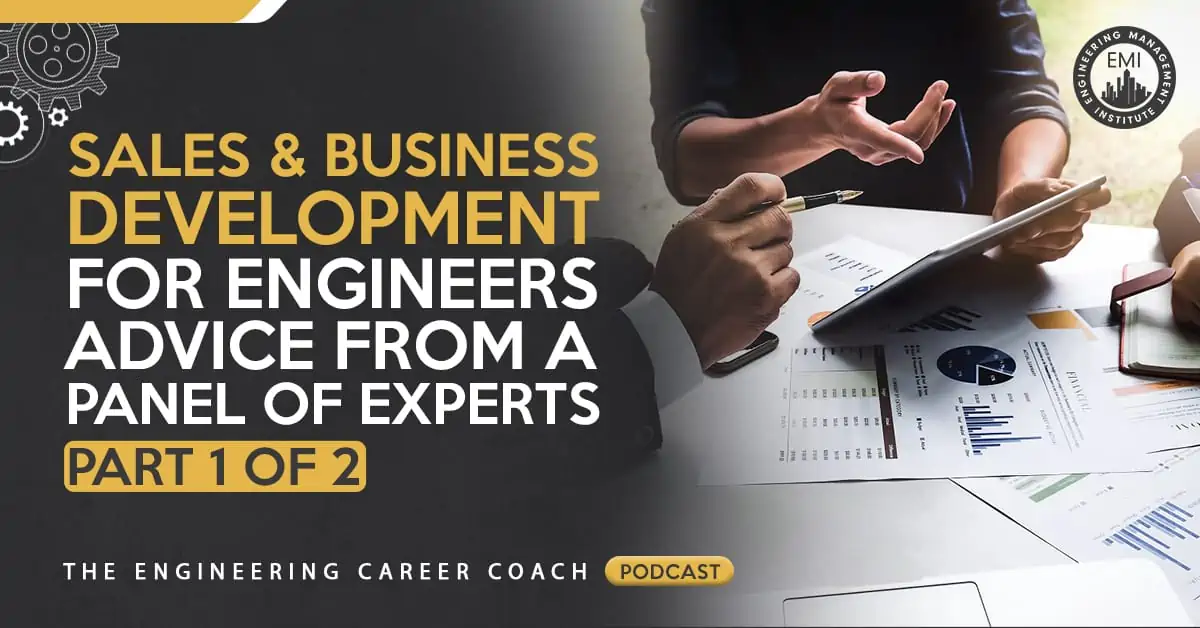 In this episode, Anthony Fasano, PE talks about Business Development and sales, which consists of two episodes. We will also hear from a panel which includes Carl Herrick, Perryn Olson, Jim Rogers and Kristi Hoke.
Engineering Success quotes:


Here are the key points about Business Development:
Keep each of your engineering division's own numbers and monitor their gross profit.
If you have more than one engineering company, look at both companies on their own and what they are bringing to the table, and then identify where you want to go and how to get there.
Identify your clients by grouping them as ABC according to their financial aspect:

A – The clients you really like working for;
B – Clients that are not the perfect fit;
C – The clients you would rather not have.

It is a good thing to say "NO" to clients sometimes, if you can afford it.
It is important to ensure that your team members are also happy in the work environment.
If you are using all your resources for the clients that are not producing profit, you will end up having no resources left for the clients you should be spending time with. This is the psychology of sales that they don't teach in engineering school.
When training others, you need to train them according to a process. It is important to understand what their skill level or competency is, as well as their certification level. Find the people who can and want to learn, but do not throw people out to the wolves.
The one thing you have to look for when appointing a sales person in engineering is that they have to be a self-starter.
Think about what makes you unique and different to other engineers in the world and how you can rise to the top and become the most qualified engineer in your field.
Having a niche is important for business development, especially in engineering, because if people know you are in a certain field; they will reach out to you for a specific reason.
About the Guests
Carl Herrick spent 23 years in engineering, onsite project management and product sales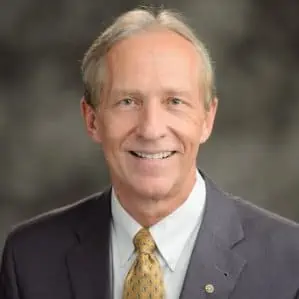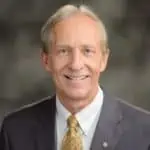 positions, as Account and Regional Managers for companies that included Xerox, Betz Industrial and DaimlerChrysler before establishing his Sandler Training center in Baton Rouge in 2009. There he built sales teams and began to understand how and why sales teams thrive or fail, the difference between effective sales processes and what just sounded good, and what it takes to create successful sales teams. Today, he blends his own experiences with nationally proven training and evaluation tools from the Sandler Training Institute, Extended DISC and The Devine Group to teach a unique brand of sales training and personal development. Carl has successfully conducted literally hundreds of on-site and offsite corporate sales workshops during the past 20 years with a combined student rating of 4.9 on a 5.0 scale. Top executives and their sales forces all benefit from Carl's expertise and experience, especially in the areas of new account acquisition, behavioral improvement and the recruitment and retention of top performers.
Perryn Olson  is a sought after professional services marketer with a speciality in the construction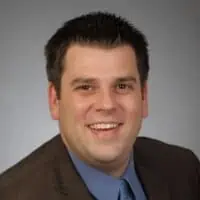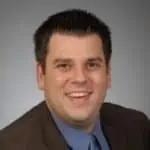 industry. He is certified marketer with SMPS (Society of Marketing Professional Services) and the Construction Marketing Association. Perryn serves as president of SMPS Southeast Louisiana, and past co-chair for SMPS Southern Regional Conferences (SRC). He is the past president of Executive Connections, a business networking organization in New Orleans. Perryn has written articles for CFMA, ABC, AGC, SMPS, and AIC as well as speaking at ABC, SMPS, CFMA, and NADCA, on topics such as Construction Marketing, Brand Marketing, Creativity, Utilizing Social Media and Content Marketing, Marketing Automation, and Building Better Websites.
Jim Rogers, Author of Win More Work and founder of The Seller-Doer Academy for Civil Engineers, helps professional services clients win more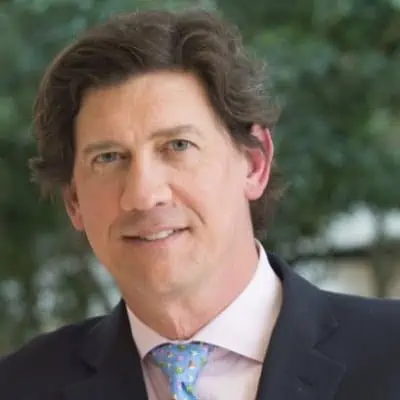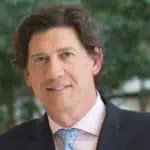 work. He is a consultant, speaker, author, and sales presentation coach. Architects and engineers hire him to help build their authority and to help them prepare proposals and presentations that seal the deal. He equally enjoys working with multi-national Goliaths and the Davids who, with his help, routinely outwit them. As an account executive with a global management consulting firm, he learned to write proposals that outpaced competitors such as IBM and Xerox. As a software entrepreneur before the dot-com bust, he learned how to sell his ideas within the time allotted, whether sixty seconds, seven minutes, or an hour.
Kristi Hoke Mirambell, P.E. established K-Belle in 2008. Her goal was to give industrial and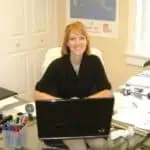 commercial clients in the Gulf South a reliable, customer service-oriented provider of engineering, construction and management services. No stranger to these services, Kristi has had hands-on experience on a variety of projects: she helped design and manage inspections for more than 100 offshore oil platforms in the Gulf of Mexico; she designed major structures for chemical plants; she worked on construction projects involving design-build, renovations, tenant build out, and new construction; and as a key subcontractor for the Army Corps of Engineers (USACE), she recruits and trains new project engineers for some of the most important levee and flood-protection projects in U.S. history. A New Orleans area native and licensed engineer, Kristi earned a Bachelors & Masters of Science, Civil Engineering from the University of New Orleans.
More in this episode…
In the Take Action Today segment of the show, I give you an actionable piece of advice on how you can get started on sales as an engineer.
"In order to succeed, we must first believe that we can." – Nikos Kazantzakis
Books mentioned in this session include:


Resources and links mentioned in this session include:
The Engineering Mastermind
Carl Herrick's LinkedIn Profile
Jim Rogers Linked In Profile
Kristi Hoke's LinkedIn Profile
Perryl Olson, CPSM,CCMP LinkedIn Profile
How can Engineers prosper in business and sales development?
To conclude, we would love to hear any questions you might have or stories you might share on Sales and Business Development for Engineers.
So, please leave your comments, feedback or questions in the section below.
To your success,
Anthony Fasano, PE, LEED AP
Engineering Management Institute
Author of Engineer Your Own Success