Podcast: Play in new window | Download | Embed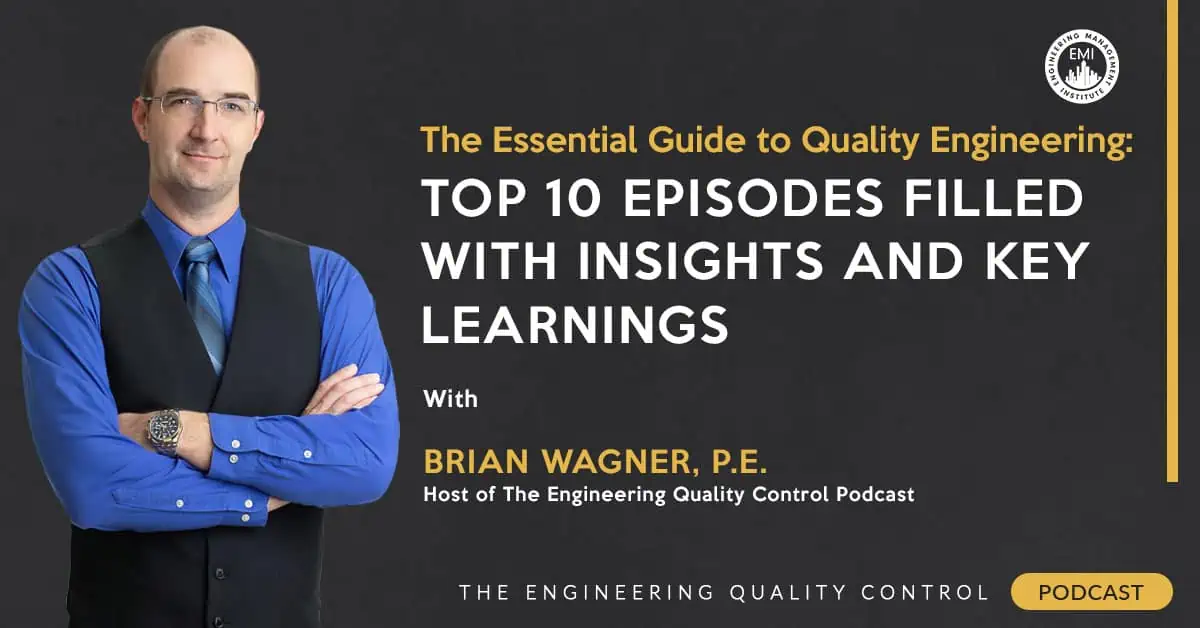 In this episode, we revisit the Top 10 Quality Engineering Episodes since the beginning of our podcast. Join us as we take a trip down memory lane and explore some of the most insightful discussions and valuable takeaways from these episodes.
***You can view the video version of this episode here.***
Here Are the Top 10 Engineering Quality Control Episodes:
#10 – Episode 15: We talked with Eric Williamson about how creating a safe and inclusive environment where people feel comfortable asking questions, challenging the status quo, and having their voices heard is essential for leaders in any field, particularly engineering leaders. Understanding the core values and what drives individuals can help leaders navigate challenging situations and conflicts effectively. It is important to break the isolation caused by ego and work collaboratively with others to seek advice, consolation, and help.
#9 – Episode 12: Steven M. Rienks, P.E., PMP talks about the importance of continuously revise and fine-tune quality plans for specific projects, as no two projects are the same. Being specific and recognizing the uniqueness of each project is crucial in ensuring quality and success.
#8 – Episode 9: Sharon Day, AIA, LEED AP BD+C emphasized the significance of comprehending project scope and identifying critical details or areas of concern to avoid construction issues. Effective coordination among disciplines and early problem identification are key to ensuring project success.
#7 – Episode 16: Andrew Bennett, P.E., discussed the significance of standardization in enabling individuals to dedicate their mental capacity to the creative aspects of their work. However, it's also important to continuously improve and adapt to new practices. In engineering, there can be more than one right way, but there are also wrong ways that should be avoided. Standardization can be useful in proposals and reports to ensure clarity and consistency across disciplines.
#6 – Episode 7: Wayne Martin, P.E. talked about how the ISO 9001 provides a check-and-balance process for quality assurance and control. Following it can minimize errors and omissions in a project by having a third-party review and sign-off on deliverables before submitting them to clients.
#5 – Episode 11: Raymond Gradwell, P.E., PMP talked about how Bluebeam is a useful tool for planning markups and review sessions in the engineering field, and how many clients prefer using it for quality control checks.
#4 – Episode 8: Karen Burlingame, AIA, LEED AP, emphasized the importance of a robust quality control approach, which includes a focus on getting things right from the start, avoiding repetition of mistakes, and utilizing coordination checklists and detailed quality control procedures. By implementing standard templates and a project guidelines manual, organizations can effectively incorporate best practices. Additionally, conducting monthly lesson-learned sessions fosters knowledge sharing and continuous improvement.
#3 – Episode 22: LaKeeVia Oladapo Jackson discussed the significance of mockups in evaluating the functionality and durability of a design in real-world scenarios. Mockups, available in various sizes, play a crucial role in assessing workmanship, facilitating personnel changes, and ensuring clear comprehension of the installation process by all involved parties.
#2 – Episode 10: Jason McCool, P.E. talked about how an intergenerational review can be beneficial in the design process by providing a different perspective and promoting knowledge sharing between experienced and younger engineers.
#1 – Episode 18: I discussed the distinction between quality assurance and quality control. Quality assurance involves management oversight, while quality control pertains to executing expectations for specific project aspects. Both are essential to achieve the ultimate goal of meeting expectations. Each company's approach to quality may vary based on jurisdictional requirements, client expectations, and other factors.
More Details in This Episode…

About Brian Wagner, P.E.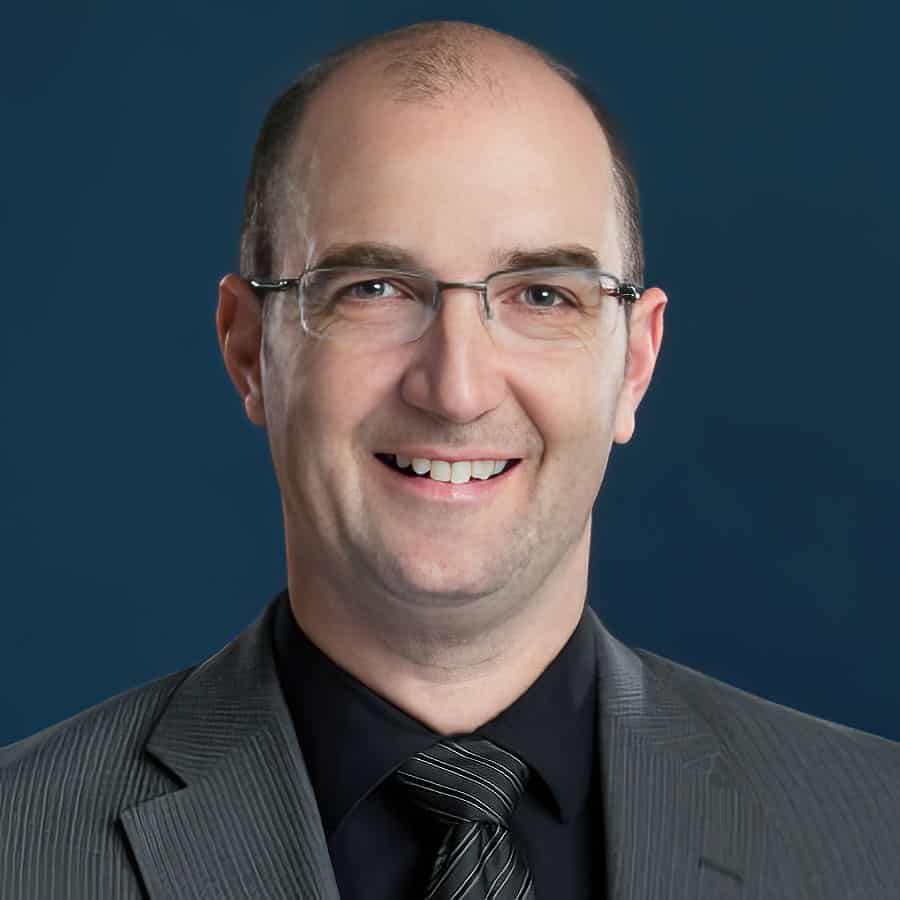 Brian Wagner, P.E., is an engineer who specializes in civil site design and plan implementation. In addition to a career spanning nearly two decades of civil engineering, he has experience in Emergency 911 Communications, law enforcement corrections, and fire/rescue services, including K9 Search and Rescue. This different and diverse range of experiences has not only prepared Brian for his career but also positioned him to be an excellent speaker with a wide range of valuable experiences. He strives to motivate others to change their world and wants to do the same for you.
The view, opinions, and positions represented by Brian Wagner are his own and do not represent the official policy or position of his employer(s).
Sources/References:
TEQC 015: How Engineering Professionals Can Work Alongside Difficult People
TEQC 12: All You Need to Know About Quality Control on Transportation Projects
TEQC 009: Quality Control in Engineering: Transitioning From Design to Construction
TEQC 16: How to Maintain Consistent Project Quality Across Your Engineering Projects
TEQC 07: What Is the ISO 9001 Certification (And Why Is It Important for Engineers?)
TEQC 011: Producing High-Quality Engineering Project Proposals
TEQC 008: The Relationship Between Architecture and Engineering
TEQC 22: How to Optimize Your Quality Document Management
TEQC 010: The Hidden Cost of Copy and Paste in Structural Engineering
TEQC 18: Quality Assurance vs Quality Control: What's the Difference?
ISO 9001
Bluebeam
We would love to hear any questions you might have or stories you can share on what you consider to be the essential guide to quality engineering.
To your success,
Brian Wagner, P.E.
Engineering Management Institute
Host of The Engineering Quality Control Podcast