Podcast: Play in new window | Download | Embed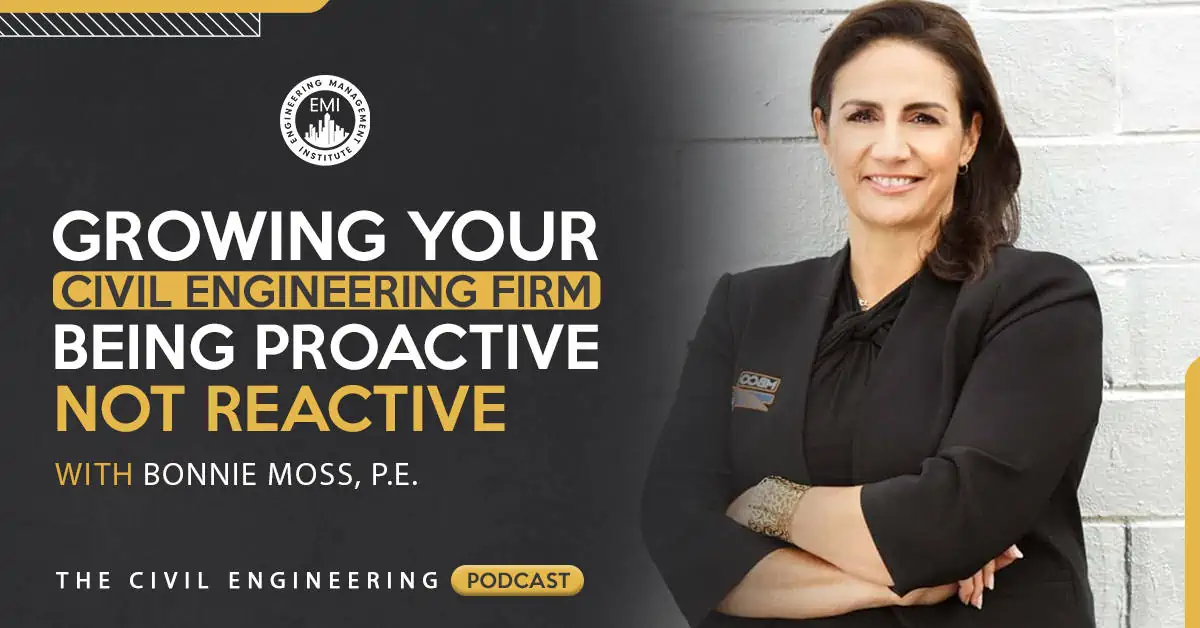 In this episode, the seventh in our Civil Engineering Entrepreneurs (CEE) series, I talk to Bonnie Moss, P.E., President at MBCO Engineering, LLC, as part of our Civil Engineering Entrepreneurs series about growing your civil engineering firm and why being proactive offers a business a lot of advantages.
Engineering Quotes:
Here Are Some of the Questions I Ask Bonnie Moss, P.E.:
How has the experience of working for a public agency helped you in growing your (private consulting) company?
Do you have a process for identifying who needs training or development to ensure you are consistently developing your people?
Do you have specific metrics, measurables, or numbers that you are looking at regularly to monitor the health of your company?
Trickling down to the people who work in the company, are they held accountable through key performance indicators?
Does your company emphasize capturing core processes that can be practiced consistently throughout the company?
How often do you have meetings in your company, and what do those meetings look like?
Here Are Some Key Points Discussed in This Episode About Growing Your Civil Engineering Firm: 
[Read more…] about TCEP 178: Growing Your Civil Engineering Firm: Being Proactive, Not Reactive