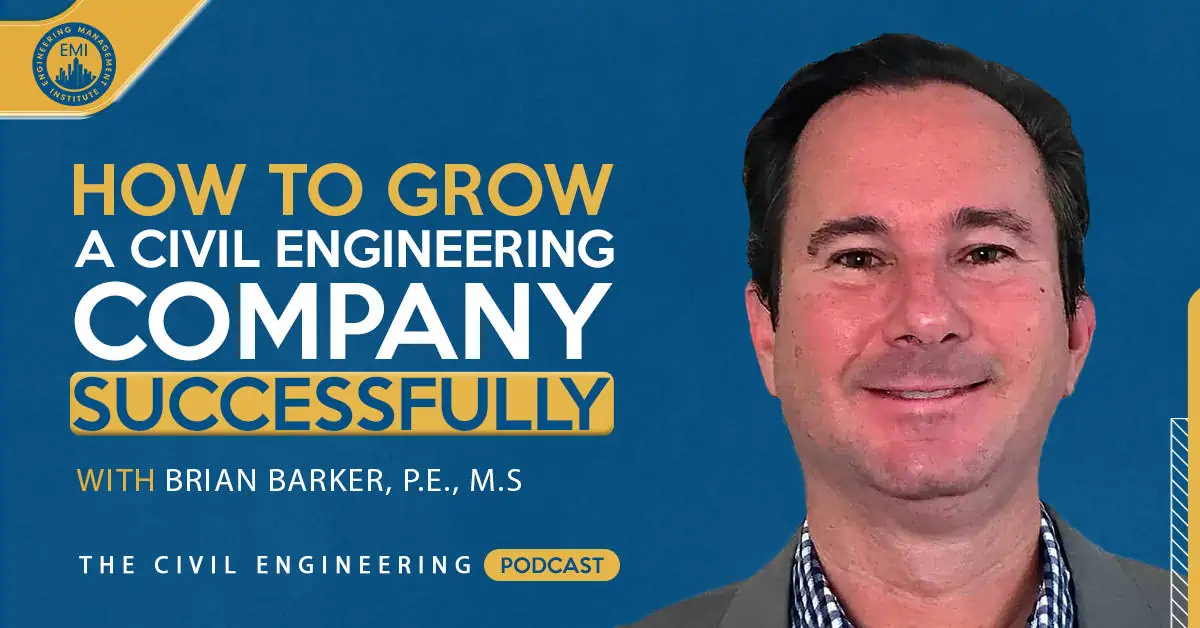 In this episode, the ninth episode in our Civil Engineering Entrepreneurs Series, I talk to Brian Barker, P.E., M.S., Principal at Deuel & Associates about how to start and grow a civil engineering company successfully, specifically some of the challenge you will face when you start, and how to overcome them.  Brian also talks about how you can reduce your company's risk through client diversification.
Engineering Quotes:
Here Are Some of the Questions I Ask Brian:
How do you find, develop, and retain the right people in your firm?
What markets can a civil engineer think of getting into to grow their company?
Are there benefits to having an in-house surveying component in a civil engineering company?
What needs to be focused on daily to continue the growth of your company?
What advice do you have for civil engineers getting into the leadership part of a civil engineering company?
Here Are Some Key Points Discussed in This Episode About How to Grow a Civil Engineering Company:
One of the biggest challenges these days is to find good people to work in your civil engineering company. You might have to recruit out of state or professionals on H-1B visas. Another option is to recruit newly graduated students and train them to get the work done. There is a shortage of civil engineers, and companies are hiring more people because the need for development has grown substantially. This shortage is causing projects to take longer to complete.
To grow a civil engineering company, try to be as broad-based in the markets as possible and diversify your customers as much as you can. If you focus on a single market, and that market crashes, all your jobs will end up going on hold or get canceled.
Having an in-house surveying component in your civil engineering company is beneficial to your company and your clients. It will help you to find any problems in construction immediately. You will not need to find a third-party company and try to communicate back and forth with them.
To grow a civil engineering company, you must focus on your clients and bringing the work in. Learn how to assemble a proposal correctly because it will be something you must do daily. You will find that your technical workload will steadily get less as your company grows. Become part of professional organizations and boards to get recognition for your company. Get involved with your community and talk to potential clients that have not used your company previously. Talk to other engineering firms and offer them a service that they do not have for their clients.
Civil engineers starting in a leadership role should lead by example. Try to be the first person in the office every day. Be part of every team and project. Have routine meetings with your team members to go over projects and ensure that your door is always open to your staff.
When it comes to work-life balance, you must accept that your work is part of your life as a business owner. If you are going to be a leader, you must prepare yourself mentally and physically to be available to your staff.
More Details in This Episode…
About Brian Barker, P.E., M.S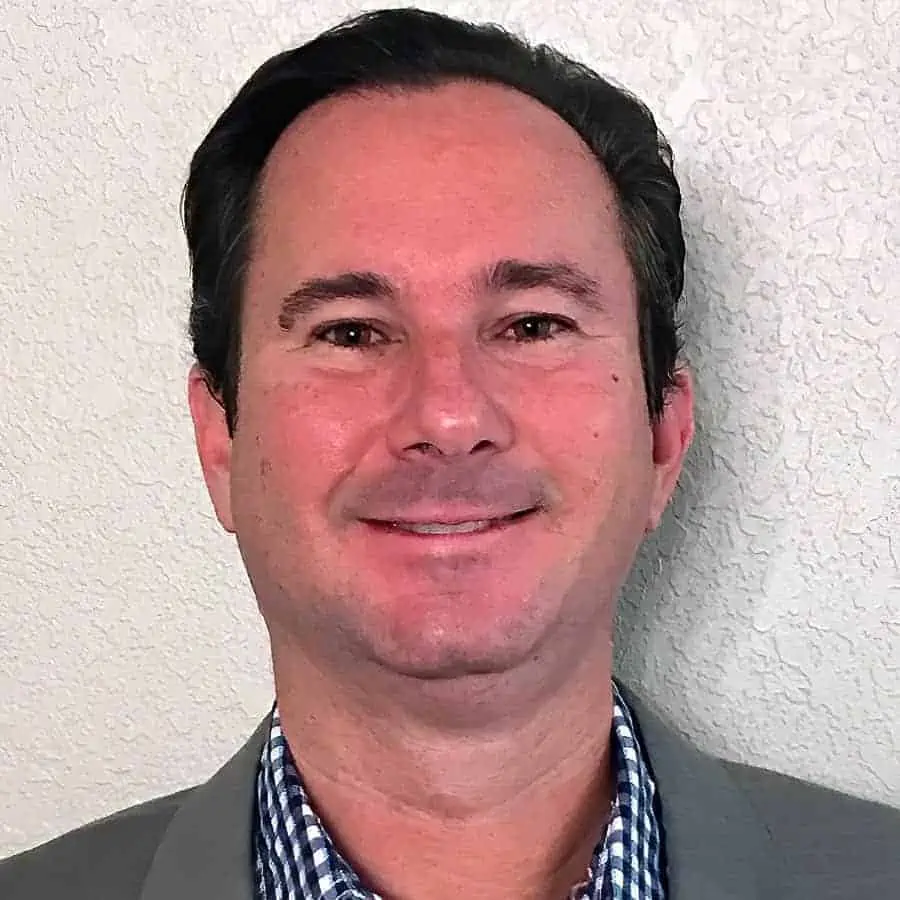 Brian Barker, P.E., M.S is the Principal at Deuel & Associates. He has a bachelor's degree in civil and environmental engineering and a master's degree in Engineering Management from the University of South Florida. Brian is an experienced Principal with a demonstrated history of working in the Civil Engineering industry. He is skilled in Negotiation, Business Planning, Management, Contract Management, and Water Resource Management.
Sources/References:
Deuel & Associates
Connect with Brian Barker, P.E., M.S. on LinkedIn
This Episode is Brought to You by BigTime
BigTime is the industry-leading PSA software providing time-tracking, billing, and project management for engineering firms, to get your business back to business.  You can learn more about BigTime's PSA solution at bigtime.net  BigTime would also like to provide this tip to listeners about client retention:
Preventing client churn starts internally. If you invest in your employees, listen and provide the resources for them to be successful, you'll be more likely to keep them and see it pay off with your clients. Consistency is key to building trusting relationships.
We would love to hear any questions you might have or stories you can share on how to grow a civil engineering company.
Please leave your comments, feedback, or questions in the section below.
To your success,
Anthony Fasano, PE, LEED AP
Engineering Management Institute
Author of Engineer Your Own Success