Podcast: Play in new window | Download | Embed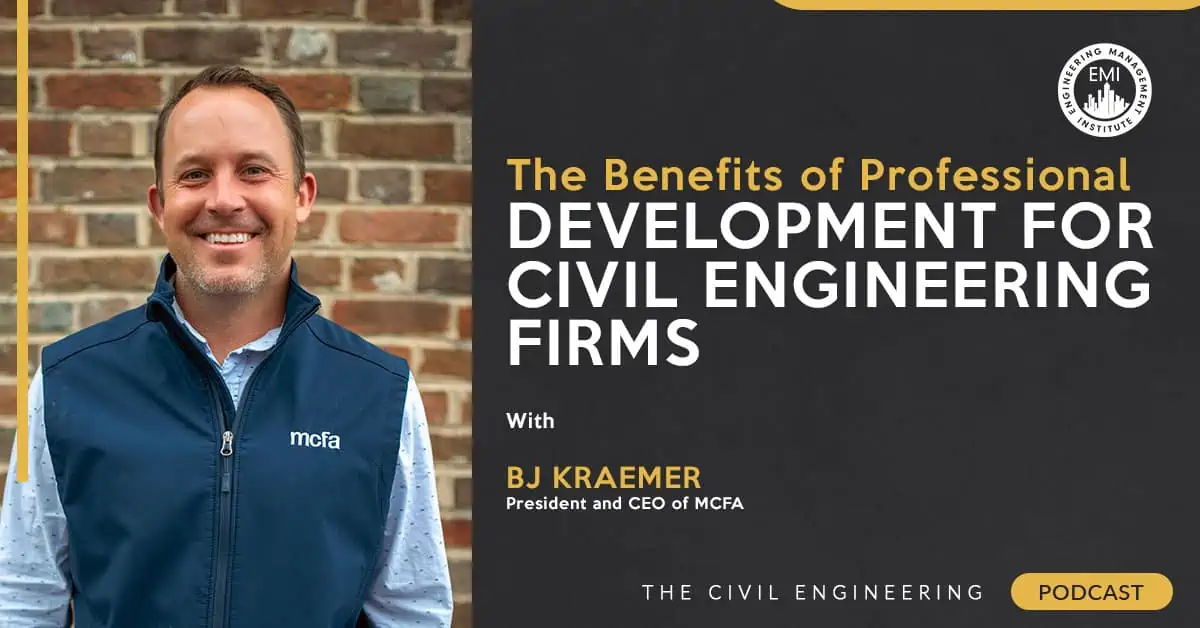 In this episode, I talk to BJ Kraemer, the President and CEO of MCFA, and host of the podcast Inspiring People & Places Podcast, about how he leverages his leadership abilities of the veteran community to enhance project delivery, build successful project teams, and implement professional development at his firm.
Engineering Quotes:


Here Are Some of the Questions I Ask BJ:
Why do you think it is important to train employees and to ensure they are satisfied in their jobs?
What leadership lessons have you learned in building a company (delegating, elevating, and empowering team members)?
How do you believe core values drive culture and "ideal" hires and clients?
Why would you say veterans would be a good fit for the engineering and construction industry?
Here Are Some Key Points Discussed in This Episode About the Benefits of Professional Development for Civil Engineering Firms:
[Read more…] about TCEP 225: The Benefits of Professional Development for Civil Engineering Firms