No Moment Is Too Small for a Sincere Thank You is a
guest blog by Mike Burns, PE, PgMP, DBIA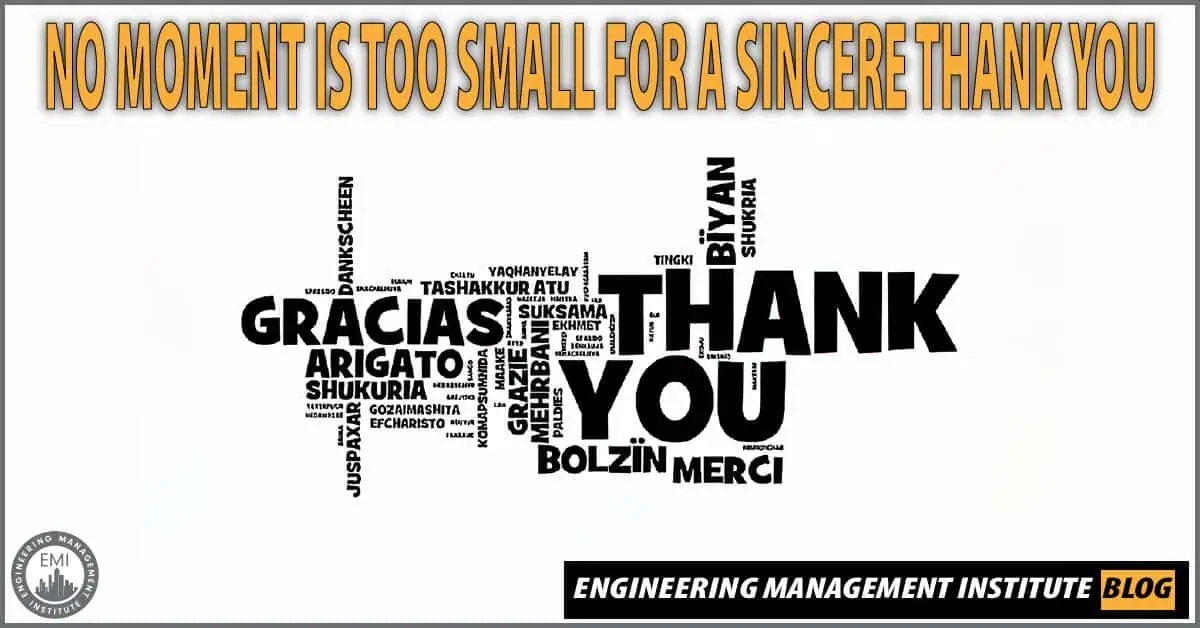 Over the past 12 months, during another painful period of global socio-economic strife, I have thoroughly enjoyed EMI's support as we've discussed AEC industry trends and leadership themes. Last month's effort, A Sustainable Sales Platform Starts With an Organization's Values, presented an opportunity to summarize these discussions. This month, as we move into what will certainly be a very trying holiday season for people around the world. I'm taking my cue from the recent Thanksgiving holiday in the U.S.
History reminds us that progress is a messy business, fraught with mistakes and unintended human consequences. The work we do, delivering infrastructure improvements for our communities, reminds us that our complex world doesn't always lend itself to simple solutions. Respecting that current events affect us differently and that our support systems vary widely, I encourage you to celebrate incremental success. Never forget that no moment is too small for a sincere thank you, establishing cultural norms that allow collaboration to thrive.

[Read more…] about No Moment Is Too Small for a Sincere Thank You