Empathetic Stakeholder Engagement is a guest blog by Michael Burns, PE, PgMP, DBIA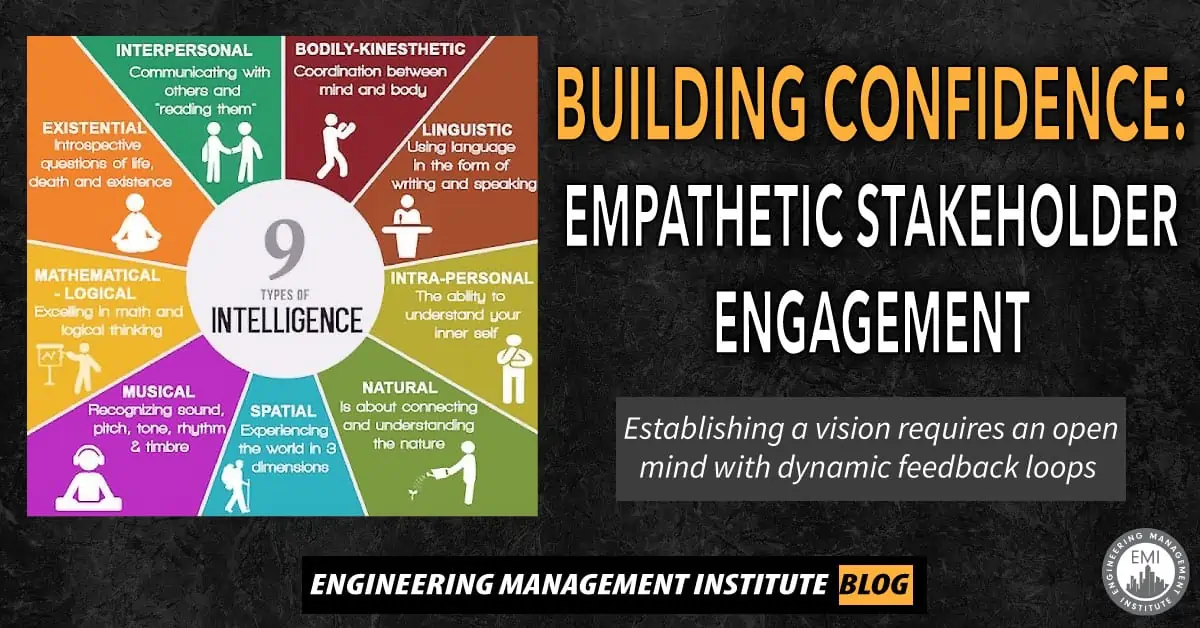 Previously, I encouraged you to broadly engage your network as you explore your professional intentions, creating balance, reducing stress, and inspiring learning objectives. A positive step in a naturally closed system, relying on trusted peers. Yet, as professionals in the Architectural, Engineering and Construction (AEC) Industry, we learn early on in our careers that a wide variety of dynamic voices, which we refer to as stakeholders influence our work and the infrastructure assets we deliver. For sustained success, we must consider the voices who inform and are informed by our work.  
So how do we build confidence as we face challenges, working with these dynamic stakeholder groups? The Project Management Institute (PMI) is one of many good resources to learn the science associated with stakeholder management. Let's focus on the art of engaging diverse voices for our collective success — personally, professionally, and across the project delivery lifecycle.  
[Read more…] about Building Confidence: Empathetic Stakeholder Engagement