Podcast: Play in new window | Download | Embed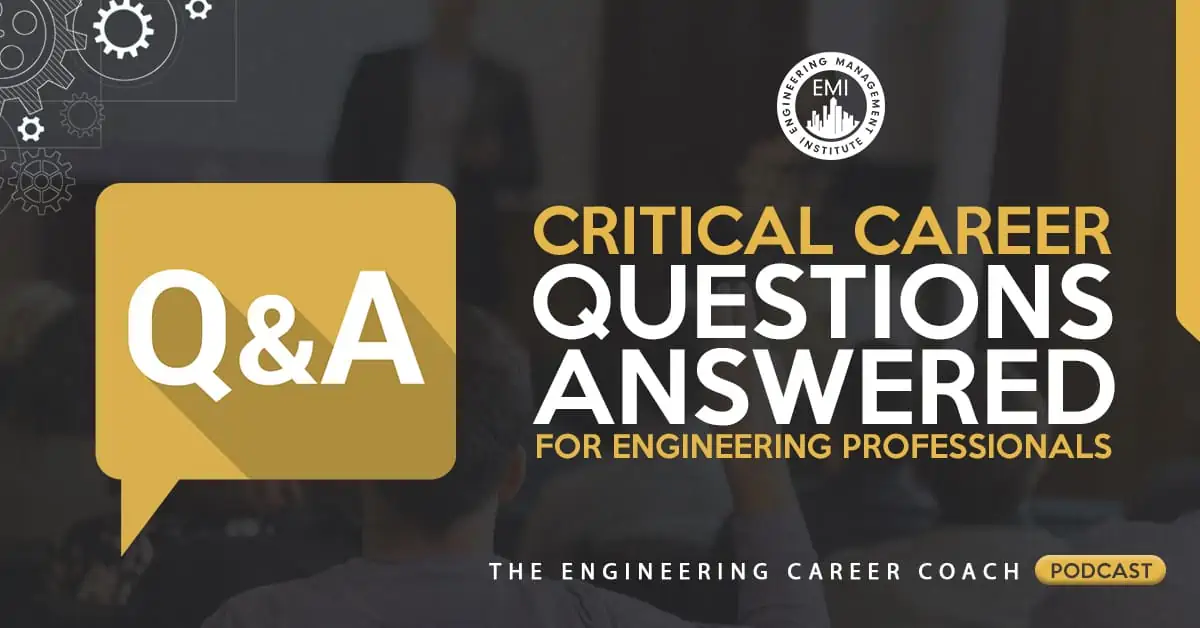 In this episode, I answer critical career questions from engineers about career planning, licensing, work-life balance, credentials, finding a job, working remotely, and more, and also talk about happiness in your career.
These questions are from a Q&A session where I answered career questions for engineers. During these sessions, I take career questions from engineers on any challenging situation they are dealing with, career planning questions they might have, goal setting, or any other engineering-related questions. If you are interested in joining me on these calls, please check out the link in the show notes of this episode.
"The most common way people give up their power is by thinking they don't have any." ~ Alice Walker
Engineering Quotes:


Here Are Some of the Career Questions and Answers in This Episode:
Question:
I recently received my mechanical P.E. license. However, having spent most of my career as a quality engineer, how should I make the most of it?
[Read more…] about TECC 242: Critical Career Questions Answered for Engineering Professionals